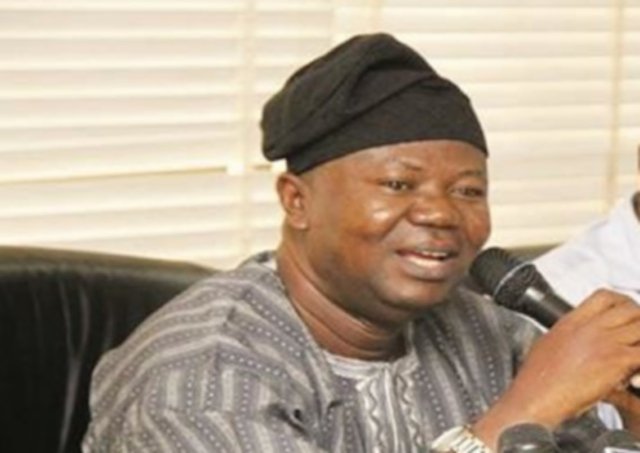 Gbenro Adesina/Ibadan
Gbenro Adesina/Ibadan
Academic Staff Union of Universities, ASUU, has asked the Economic and Financial Crimes Commission, EFCC, to make its findings on its petition over University of Ilorin corruption allegations public without further delay.
ASUU noted with dismay that since 29 December, 2016 that it submitted petition against the former Vice Chancellor Professors I.O. Oloyede and A.G Ambali, the agency against its mode of operation has maintained inglorious silence to the petition unlike the manner the agency picked up administrators in Obafemi Awolowo University and Federal University of Agriculture Abeokuta.
In the petition were allegations of pension fraud, financial corruption, nepotism and other serious offenses allegedly perpetrated by these actors at the University of Ilorin.
A release signed by the Ibadan Zone Coordinator of the Union Dr Ade Adejumo said the union is unable to fathom the rationale behind this long silence of your agency over the reported corruption cases at the University of Ilorin.
Adejumo wondered why close to two years after the submission of the petition which border on serious economic and financial crimes the anti-corruption agency has not deemed it fit to invite any of the alleged offenders.
"Our union is surprised that your agency has not invited the alleged offenders and has not taken any steps towards bringing them to justice. Our apprehension is compounded by the fact that, not too long ago, the spokesperson of the University of Ilorin, Mr Kunle Akogun, in a radio program, reported that your agency without recourse to due process, has "thrown the petition into the dustbin"
ASUU therefore asked the agency to immediately make its findings on these very serious allegations public and bring the affected persons to justice.
According to ASUU, make the findings public "will not only instill public confidence in the operations of your agency but also absolve your agency of the institutions that it applies double standards ad colludes with criminals to suppress justice."