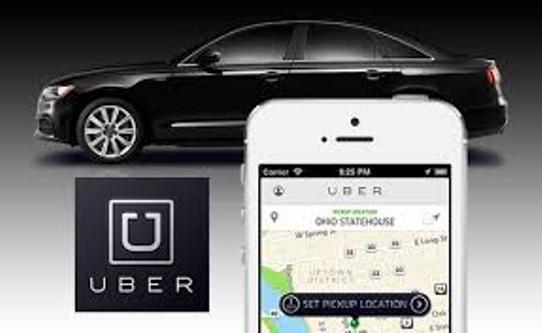 Bahrain's Foreign Minister, Khalid bin Ahmed Al Khalifa, has called for boycott of the ride-hailing company — Uber Technologies [UBER.UL] — after its chief executive officer said he will not attend a business conference in the kingdom's ally, Saudi Arabia.
Uber's CEO, Dara Khosrowshahi, said in a statement recently that he is pulling out of the Future Investment Initiative conference in Saudi Arabia because of growing outrage over the disappearance of Jamal Khashoggi, a prominent Saudi journalist in Turkey.
Saudi Arabia's sovereign wealth fund, the Public Investment Fund, which hosts the conference, invested 3.5 billion dollars in Uber in 2016, making it one of the company's largest investors.
Other companies and high-profile businessmen have pulled out of the three-day conference known as "Davos in the desert," scheduled to begin on Oct. 23 in Riyadh.
Khalid bin Ahmed Al Khalifa tweeted two hashtags calling for a boycott of Uber in Bahrain and Saudi Arabia, as well as a broader hashtag urging followers to "boycott anyone who boycotts Saudi Arabia."
It was unclear if the boycott call was aimed at users of Uber's service or investors in the company, or both, and whether Bahrain is planning other measures against the company.
Similar campaigns have been trending on social media in Saudi Arabia and the UAE, although there has been no official backing so far.
Khalaf Ahmad Al-Habtoor, a prominent UAE businessman, also urged boycotts of companies pulling out of the FII conference, including of Uber and Virgin [VA.UL].
"Now it is time for GCC (Gulf Cooperation Council) to prove their loyalty by boycotting Virgin and Uber and all the companies pulling out of KSA.
"Together we can prove our unity and that we cannot be bullied," he said in a Twitter post.
However, Uber declined to comment, so also Virgin Atlantic did not immediately respond to a request for comment.
On Sunday, JP Morgan Chase & Co Chief Executive Jamie Dimon became the latest high-profile participant to cancel plans to attend the FII, following the disappearance of Saudi journalist Jamal Khashoggi.
Ford Motor Co Chairman Bill Ford also pulled out, as well as media organisations like CNN and Bloomberg which once served as sponsors of the conference.
Uber's absence carries a special sting, given both the size of the Saudi investment and its significance for the kingdom's economic reform plans.
The Uber investment was the PIF's first major deal in the technology start-up market, signaling its shift in strategy toward more aggressive and eye-catching foreign investments.
It was also a boon for Saudi women, who had been barred from driving until a decades-long ban was lifted this summer.
Khashoggi, a prominent Saudi journalist, disappeared after entering the kingdom's consulate in Istanbul on Oct. 2.
Turkish officials have said Khashoggi was murdered inside the consulate, where he went to get documents for his planned marriage.
Meanwhile, Riyadh has said the claims are baseless.
Bahrain and the United Arab Emirates are Riyadh's closest Gulf Arab allies and the three countries are working alongside each other in a series of conflicts in Yemen, Qatar and Lebanon to try to counter the influence of arch-rival Iran.