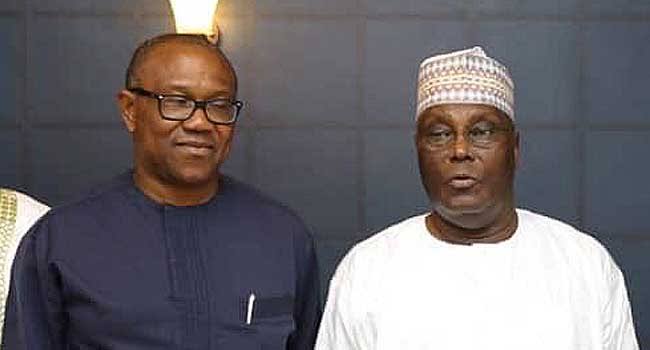 The Alaigbo Development Foundation (ADF) has appealed to political class in Igboland not to allow their personal interest and ambition to override the fundamental interest of Ndigbo.
Prof. Uzodinma Nwala, ADF President, made this known while reacting to criticism on its support for the choice of Mr Peter Obi as the running mate of People's Democratic Party Presidential candidate, Alhaji Atiku Abubakar.
Nwala, told newsmen in Enugu on Tuesday, that ADF did not condemn anyone who honestly sought the path of collective solidarity and collective support of Ndigbo for Obi's nomination as the vice presidential candidate of PDP.
"The trouble is only those who for one selfish reason or the other seek to undermine the nomination.
"There is no doubt that over 95 per cent of Ndigbo endorsed the choice of Obi," he said.
The professor said the foundation had received several knocks on its support for Atiku/Obi presidential ticket.
Nwala described Obi as one of the `most authentic, trusted and capable leader' through whom the affairs of the Igbo nation could be negotiated.
He explained that the foundation did not say that Obi was the only person worthy of such a choice but that the former Anambra Governor was a pragmatic businessman who would be sensitive to the development of the zone.
"Obi is premised on his vast experience in the areas of investment, economic and social development, an area Nigeria is scoring below par at the moment," he said.
On Atiku, the foundation described him as the most `liberal Moslem Fulani' whose main allies were the southernersb"