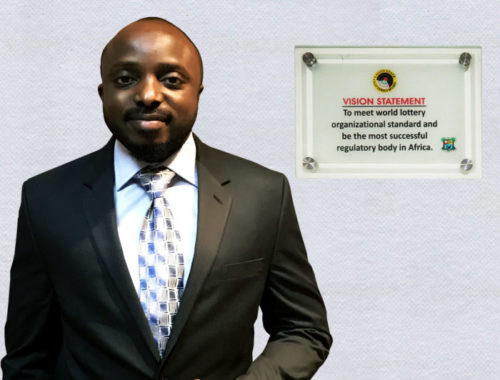 The Lagos State Lotteries Board has vowed to continue the shut down of unlicensed gaming operators, stressing that the activities of illegal operators are inimical to the growth and development of the gaming industry in Lagos.
General Manager of the Board, Mr. Seun Anibaba, who gave the warning in Ikeja, added that the Agency had also discovered that some authorised agents offered games from both licensed and unlicensed gaming operators in order to maximise profit.
He implored perpetrators of unlicensed gaming activities to desist from such illegal activities, saying that anyone caught operating without a valid licence would severely be dealt with because such illegal activity is a violation and total disregard for the basic laws regulating the industry in Lagos.
According to him, gaming operators/agents in Lagos State were advised to comply with provisions of Lagos State Lotteries Law to support the remarkable efforts of the state government in its quest to achieve the status of a globally competitive State.
While noting that the board remained committed to continuous surveillance, monitoring, investigation and enforcement as part of efforts to sanitise the sector, Anibaba maintained that it is essential for stakeholders and the public to conform to the gaming laws to achieve the desired objective and vision for the Lagos State Gaming industry.
He, therefore, enjoined stakeholders to cooperate with the Board to achieve the desired growth in the gaming industry in Lagos State.
Recall that the Lagos State Lotteries Board was established by the Lagos State Lotteries Law 2004 (as amended) as the sole authority to regulate gaming activities such as Public Online Lottery, Online Sports Betting, Scratch Card & Interactive Games, Casino, Gaming Machine, Pools Betting operations, Other Games, etc.