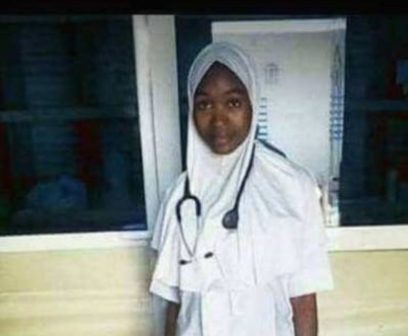 The Nigeria Senate on Tuesday observed a two-minute silence in honour of Hauwa Leman, the International Committee for the Red Cross (ICRC) humanitarian worker that was killed by Boko Haram.
Following a motion raised by the Deputy Senate President, Ike Ekweremadu, and subsequent debate on the issue, the Senate resolved to observe a two-minute silence in honour of the deceased and pay official condolence visits to the families of the deceased.
The senate also resolved to ensure that the Federal Government, through its security agencies, must do whatever was necessary to guarantee the freedom of both Leah Sharibu and other surviving hostages of the ICRC being held by the insurgents.
Speaking on the resolution, the President of the Senate, Dr. Bukola Saraki said: "Distinguished Colleagues, irrespective of the decision that we have taken, I believe that our committees on defence and security, as part of their own responsibilities should engage with the security agencies to find out if there are other issues that need to be addressed in order to prevent such re-occurrences."