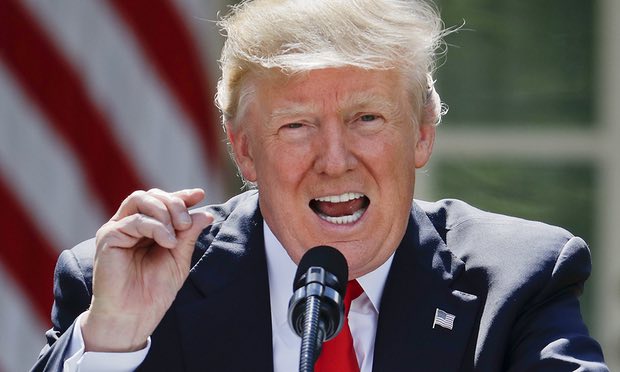 U.S. President, Donald Trump, on Tuesday threatened to withdraw funding and aid from Honduras, if the country fails to stop a caravan of people that is heading to the United States.
"The United States has strongly informed the President of Honduras that if the large caravan of people heading to the U.S. is not stopped, no more money or aid will be given to Honduras," Trump said on Twitter.
U.S president said the migrants should be taken back to Honduras immediately.
Up to 3,000 migrants crossed from Honduras into Guatemala on Monday on a trek northward, after a standoff with police in riot gear and warnings from Washington that migrants should not try to enter the U.S. illegally.
The crowd over doubled in size from Saturday, when some 1,300 people set off from northern Honduras in what has been dubbed March of the Migrant,'' an organiser said.
The migrants plan to seek refugee status in Mexico or pass through to the U.S. risks Trump's showdown with Congress over Khashoggi.
The number of participants could not independently be verified, but images showed a group carrying backpacks and clogging roads near the border, some waving the Honduran flag.
Honduras, from which thousands of migrants have fled in recent years, is under mounting pressure from Trump's administration to do more to curb mass migration.

Load more