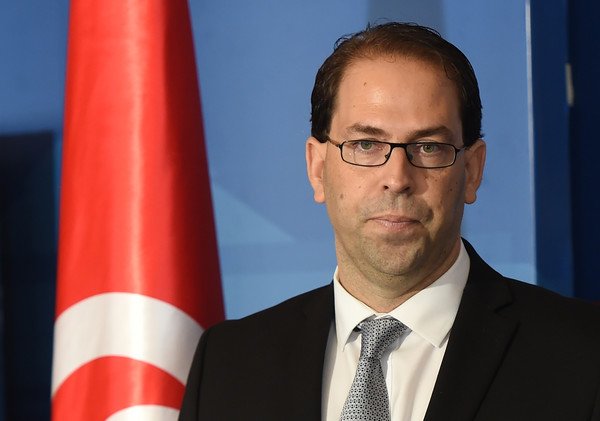 Tunisia will not impose new taxes on citizens in 2019 and will cut the tax burden for some sectors to boost growth, according to a draft budget.
This relieve comes after years of tax hikes that have stoked public anger and sometimes violent protests.
The draft, seen by media on Monday, also showed Tunisia's economy growing in 2019 by 3.1 per cent, up from an estimated 2.6 per cent this year. It expanded by 1.9 per cent last year.
Prime Minister Youssef Chahed has said 2018 will be the last difficult year for Tunisians.
However, his government is under pressure from the International Monetary Fund to trim the budget deficit by cutting subsidies and reforming the public sector.
However, the draft showed the 2019 budget would be 8 per cent bigger than this year, totalling some 40.6 billion Tunisian dinars (14.21 billion dollars).
It did not say how the expansion would be funded.
It also showed the budget deficit falling to 3.9 per cent of gross domestic product in 2019, from about five per cent expected this year.
Tunisia has financing needs worth 10 billion dinars next year, including seven billion dinars of external borrowing – almost the same level as this year, an official told Reuters last month.
Tunisia, praised as the only democratic success among the nations which experienced "Arab spring" revolts, has relied much on foreign loans in recent years.
The government will halve tax for companies operating in various sectors including technology, textiles, engineering and pharmaceuticals to 13.5 per cent from 25 per cent, the draft showed.
The 2018 budget raised taxes on cars, alcohol, telephone calls, the internet, hotel accommodation and other items in an effort to help balance the books.
Taxes on bank profits were raised to 40 per cent from 35 per cent. Ihe government also raised this year by one percentage point the value-added tax.
It also imposed a new one per cent social security tax on employees and companies. ($1 = 2.8580 Tunisian dinars)