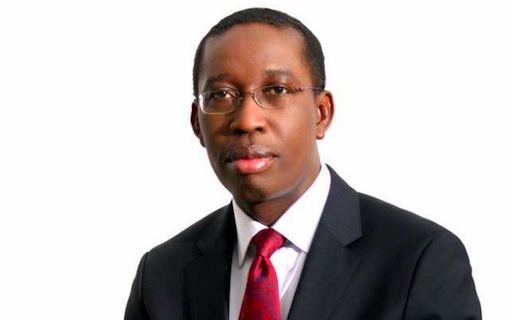 Jethro Ibileke/Asaba
The Delta State Governor, Dr. Ifeanyi OKowa on Wednesday presented a budget estimate of N367,095,083.451, for the 2019 fiscal year, to the State House of Assembly for consideration and approval.
Tagged "Budget of sustainable growth," the estimate is made up of N157,096,029,253 (42.79 percent) for recurrent expenditure, and N209,999,054,198 (57.21 percent) for capital expenditures.
OKowa said the 2019 budget which was higher than the 2018 with over N59 billion, would enable his administration consolidate on the successes and achievements of his administration.
According to the Governor, the 2019 budget would be financed through internally generated revenue, statutory allocation from the federation account and other capital receipts/miscellaneous.
He further explained that the sum of N73.4 billion (20.77 percent), being projected from internally generated revenue, was higher than the 2018 approved estimate by N1.9 billion (2.8 percent), while N217.8 billion from statutory allocation, representing 61.5 percent, is greater than the 2018 estimate by N39.8 billion (22.3 percent).
He also explained that the sum of N62.7 billion being expected from capital receipts/miscellaneous in the 2019 fiscal year, is higher than the 2018 projection by N14 billion.
He added that the proposed recurrent expenditure estimates of N157,096,029,253 is made up of personnel cost of N65,736,621,939 billion representing 41.8 percent and overhead costs of N55,243.,917,068 billion representing 35.2 percent while the sum of N36,115,490,246 billion representing 23.0 percent is proposed for social benefits/consolidated revenue fund.
The budget estimate also shows that N36,115,490,246 would be generated from grants and contributions, gratuities, consolidated wages and loan repayment.
The sectoral breakdown of the budget indicated that the sum of N2.9 billion is earmarked for activities of the Ministry of Agriculture; N79.6 billion for road infrastructure; N3.9 billion for sports development; N1.6 billion for water sub-sector; N8.6 billion for health and N26.8 billion for education.
While noting that the year 2018 witnessed a significant improvement in the State's revenue receipts, Okowa expressed optimism that the trend will be sustained in 2019.
He disclosed that the State has continued to pay its workers regularly and thousands of previously unemployed youths are gainfully employed, while many people now enjoy better facilities in terms of roads, water, education and health.
The Governor noted that agriculture has received a strong boost with many cluster farms springing up in different parts of the State, even as people in the State now remain committed to peace and harmonious living.
He however promised to consolidate on his administration's successes, achievements and institutionalize the policies and practices that made the achievements possible, in spite of the fluctuating fortunes of the economy in the last three-and-half years.