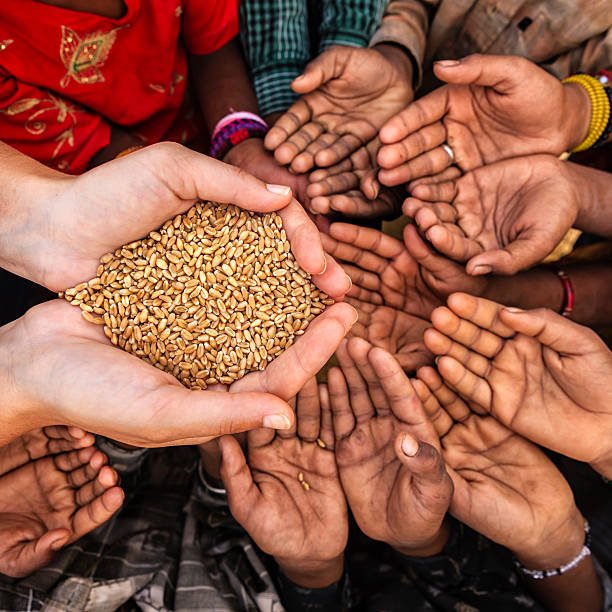 An agronomist, Prof. Gbolade Ayoola, says in spite of the abundance of food in Nigeria, the country has yet to achieve food security, as many citizens still go to bed hungry.
Ayoola, the President of Farm and Infrastructure Foundation (FIF), said this on Wednesday in an interview with News Agency of Nigeria (NAN) in Tudun Wada, Nasarawa, on the sidelines of the National Agricultural Show.
He said that the growing cases of acute adult and child malnutrition, as well as severe child stunting and child mortality, could all be linked to the food insecurity of the country.
Ayoola cited the IFPRI 2017 World Hunger Index report which claimed that "serious hunger prevalence is manifest in Nigeria''.
He said the main solution to the crisis should entail the introduction of pragmatic plans to achieve Goal 2 of the Sustainable Development Goals (SDGs), aimed at ending all forms of hunger and malnutrition by 2030.
Goal 2 of the SDGs calls on all countries of the world to achieve "zero hunger'' by accomplishing food security, improved nutrition and promoting sustainable agriculture by 2030.
Ayoola said that the only way to achieve zero hunger was by facilitating the efforts of the people to enjoy their divine God-given right to food.
"There can be no zero hunger in a country without the promotion of the people's right to food, which is inalienable, undeniable and justifiable,'' he said.
The agronomist stressed that every Nigerian ought to have an irreducible minimum degree of freedom from hunger for the citizens to live healthy, dignified and productive lives.
Ayoola said that agricultural support should be provided for all the states to enable them to increase and diversify food production while boosting the people's food consumption.
He underscored the need to initiate food and nutritional support activities in neighbourhoods where many households had depleted livelihoods and malnourished people.
He said that livelihood support activities, which aimed at facilitating the creation of sustainable livelihoods for the people, ought to be introduced.
Ayoola advocated urgent food assistance for states where food insecurity and livelihood depletion had been more pronounced.
Also speaking, Mrs Kadijat Hussain, an agriculturist, stressed that food was undoubtedly the most basic need of humankind.
She said that going by the World Bank's standard, there were three dimensions of food security — food availability, food accessibility and food affordability.
"Food availability means ensuring sufficient food for households through agricultural production. However, making food available is not the main issue; the food must be affordable, particularly for the low-income households,'' she said.
Hussain said that although many programmes had been initiated to improve the quality and quantity of food in Nigeria, food insecurity still remained prevalent in the country.
She noted that malnutrition had caused many deaths in Nigeria, adding that efforts to achieve sustainable economic development in the country would continue to be a mirage without having well-nourished and healthy citizens.
She said that the government and other stakeholders had vital roles to play in strengthening food and nutrition security, while efforts should be made to boost the food intake of the citizens and review their eating patterns.