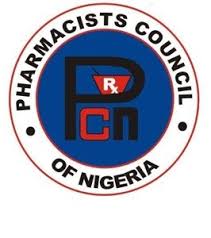 The Pharmacists Council of Nigeria (PCN) has said that the preponderance of unregulated drug distribution channels has made the industry an all-comers affair and constituted a menace to the sector.
The Registrar of the council, Mr Elijah Mohammed, said this on Wednesday in Abuja.
Mohammed said the country's drug distribution system was chaotic and characterised by the existence of open drug markets and the proliferation of unregistered pharmaceutical premises.
He said the situation was a major challenge to the pharmaceutical landscape.
The registrar said that both the literate and illiterate non-professionals were into the business as a money-making venture instead of a patient-centred service.
Mohammed said that most of the non-professionals were driven by a money-minded philosophy due to their level of training rather than lessening the patient's disease burden.
"Perpetrators of open drug market hawk drugs both in the streets, markets, under the bridges, roadsides and at home to innocent citizens thereby compounding consumers' health challenges," he said.
He lamented that many unprofessional or unregistered marketers were often seen hawking drugs at different locations across the country.
Mohammed said such practices were an impediment to patients having access to medicines that were of high quality, affordable and effective.
"Such unprofessional conduct could invariably deform some vital organs in their clients' bodies and could be life threatening and eventually lead to death.
"It is often said that drug is not an article for trade or avenue for revenue for people to make money, but many people in the quest for money, indulge in one pharmaceutical trade or the other.
"Dispensing, administering wrong, fake, adulterated and substandard drugs on the populace is wrong," he added.
He attributed the menace to the deregulation of the Patent Proprietary Medicines Vendors (PPMVs) policy during the military regime, adding that it gave the licensing authority of vendors to local governments.
The registrar said the current drive toward the full implementation of the National Drug Distribution Guidelines (NDDG) in 2019 would greatly address the chaotic drug distribution system.
"The focus of the council should be to include education, training and enlightenment of practitioners in the pharmaceutical landscape.
"It is, therefore, imperative to infuse the right attitude which will help them imbibe the right spirit and philosophy of pharmacy practice," he said.
He said that PCN, in line with its mandates, had deployed several strategies to ensure that regulated stakeholders, including pharmacy technicians, patent and proprietary medicine vendors, were licensed and trained.
Mohammed added that the efforts would ensure that practitioners provided quality pharmaceutical service delivery in registered and monitored premises thereby promoting sustainable healthcare delivery for the good of the citizenry.