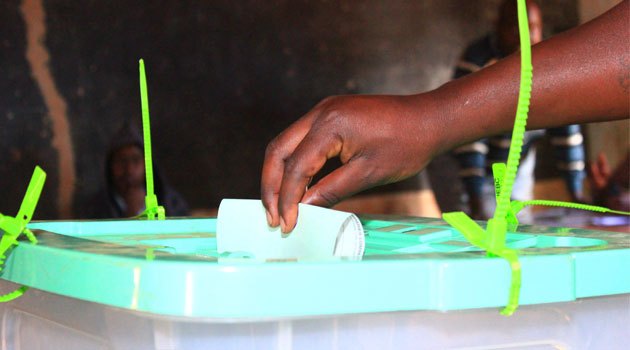 Some women in Borno on Wednesday said that they were marginalised during the primary elections of candidates for various elective posts in the state.
A cross section of the women candidates, in Maiduguri, alleged that women were marginalised in the conduct of the primary elections by political parties.
Only one of the 22 female candidates, who contested for various elective posts on the platform of the All Progressives Congress (APC), won the election.
Two of the candidates contested for the Senatorial primary election; eight contested for the House of Representatives, and 12 contested the State House of Assembly primary election.
Zainab Gimba emerged the party's flag bearer in Jere Federal Constituency primary election.
The senatorial aspirants were: Dr Salma Kolo and Hajja Fati Kakenna, while a three-time member of the House of Representatives, Dr Asabe Vilita, lost to a male candidate.
Other aspirants for the lower chamber of the National Assembly include Fanta Baba-Shehu; Kai-Ammuna Kadi, Inna Galadima, Aisha Umar, Fatima Kuttayi and Zarah Bukar.
Female aspirants for the State House of Assembly include Rakiya Galadima, Lami Kaumi, Hauwa Ngwamta, Hadiza Ahmed and Mary Abdulkareem.
Others were: AishaWawa; Juliana Bitrus, Hauwa Magaji, Wasini Yakubu, Kwapchi Bata and Lubabatu Abdulkarim.
However, it was not clear whether the opposition Peoples Democratic Party (PDP) and other political parties fielded women candidates in the primary elections.
One of the candidates, Fati Kakenna, who lost the election to the serving Sen. Habu Kyari (Borno North Senatorial District), condemned the exercise.
Kakenna, the women leader of the party, petitioned the Appeal panel to nullify the exercise and declare her the winner of the election.
Kwapchi Bata and Lubatu Abdulkarim were also not happy with their failure at the polls but they both said they had accepted the outcome of the exercise in good faith.
"The existing political structure favours male against their female counterpart. We are going to support and work for the party to sweep the polls.
"We are optimistic that proactive measures would be evolved to promote women participation in politics, to encourage growth of democratic culture and good governance,'' Abdulkareem said.
Ms Lucy Yunana, an activist, described the outcome of the primary elections as a clear manifestation of men domination.
Yunana noted that the exercise indicated that women attained zero per cent of political representation as against the 35 per cent declared in the Beijing charter.
"It is disheartening to see that women were not carried along in the recent party primary elections in the state,'' she said.
Yunana called for measures to ensure full implementation of the Beijing Declaration in the state.
She urged women to work as a team for the improvement of their well-being.