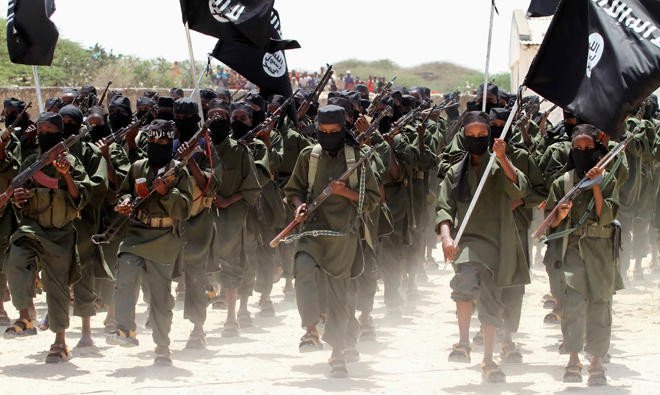 United States Military said on Tuesday its Special Forces conducted an airstrike in the vicinity of Harardhere town in Mudug Region of Central Somalia on Oct. 12, killing 60 al-Shabab terrorists.
The United States Africa Command (Africom), which oversees American troops on the African continent sailing this airstrike, was the largest airstrike against the militants since Nov. 21, 2017, when American forces killed about 100 terrorists in an airstrike against the insurgents' camp.
"We currently assess this airstrike killed approximately 60 terrorists. We also currently assess this airstrike did not injure or kill any civilians,'' Africom said in a statement.
Africom has vowed to work with its partners to transfer the responsibility for lasting security from the African Union Mission in Somalia (AMISOM) to the Somali government and its member states.
"Alongside our Somali and international partners, we are committed to preventing al-Shabab from taking advantage of safe havens from which they can build capacity and attack the people of Somalia.
"In particular, the group uses portions of southern and central Somalia to plot and direct terror attacks, steal humanitarian aid, extort the local populace to fund its operations, and shelter radical terrorists.'' the statement said.