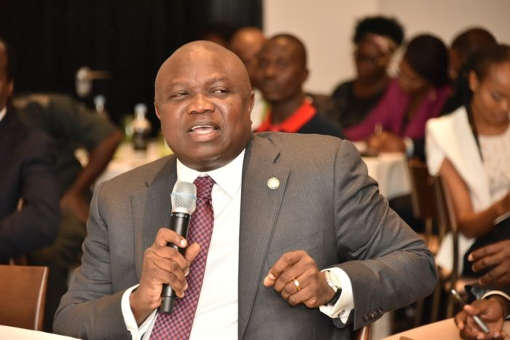 Gov. Akinwunmi Ambode of Lagos State has said that all the programmes of the All Progressives Congress (APC) in the state would outlive his administration.
Ambode made the remark on Wednesday at the 9th edition of the Tradesmen and Artisans Day celebration in Lagos.
The programme has the theme: "Growing Capacity for a Dynamic Economy: The Artisans' Perspective."
Ambode, represented by the Secretary to the State Government, Mr Tunji Bello, assured continued sustenance of all programmes by an APC controlled government in the state.
He commended the local artisans and tradesmen, saying that the quality of their products could compete favourably with those of their counterparts in neighbouring countries in the sub-region.
Ambode also said that their programme was embedded in the manifesto of the APC.
"Our government will continue to work in collaboration with relevant stakeholders, to design and execute programmes to enhance the productivity of tradesmen and artisans," he said.
Ambode said the theme of the event was apt, adding that growing the capacity of tradesmen and artisans was a key component that could not be ignored.
He said the state government had in the last three years shown unwavering commitment to the sector and succeeded in giving higher sense of belonging to them.
"Our artisans and tradesmen have now stepped up and are updating their skills to meet up with global current standards and changing expectations.
Earlier, the Commissioner for Wealth Creation and Employment, Mrs Uzamat Akinbile-Yusuf, said the artisans had been tasked through different platforms to train and retrain their members.
Akinbile-Yusuf said this was for them to compete successfully with their counterparts from neighbouring countries, with a view to meeting the demand of an emerging "smart city."
Alhaji Nurudeen Buhari, the President, Lagos State Council of Tradesmen and Artisans (LASCOTA), commended the governor for his support and encouragement.
Buhari also thanked the governor for the credit facility granted to his members under the state employment trust fund.
Highpoint of the event was the launch of the Artisans' Virtual Market App to facilitate interactions among artisans, customers, end users and other stakeholders.
Awards were also presented in various categories to trade associations found deserving them.