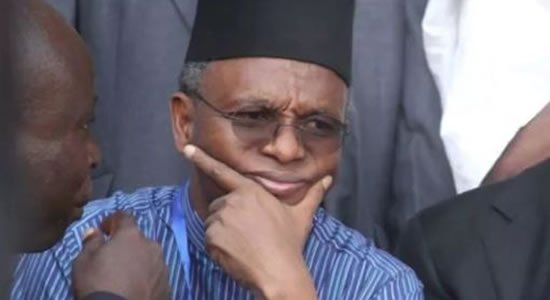 The Kaduna State Government has imposed a 24-hour curfew on the Kasuwan Magani community of the state.
Kasuwan Magani is situated in Kajuru Local Government Area of the state.
The imposition of the 24 hour curfew is with immediate effect, a statement by Samuel Aruwan, Senior Special Assistant to the Governor (Media and Publicity) said.
It could be recalled that seven persons were killed and 15 others injured in the area in February as Christian and Muslim youths clashed over forcible conversion and dating of girls of opposite faith.
Several houses were also set ablaze in the bloody clash. There were conflicting reports on what triggered the crisis but one account said some Christian youths in the town went about beating girls for allegedly dating Muslim boys, while another account claimed that some youths in the area went berserk when report filtered into town that there was an attempt to forcibly convert some Christian girls who were allegedly taken to the residence of the local chief.