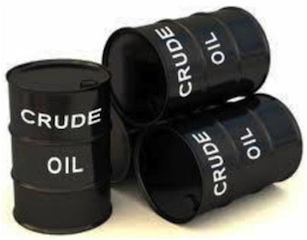 Oil slipped below $80 a barrel on Thursday as the fourth weekly increase in U.S. crude inventories suggested ample supply, while Saudi-U.S. tension and falling Iranian exports lent support.
U.S. crude inventories rose 6.5 million barrels last week, the Energy Information Administration said on Wednesday, the fourth straight weekly increase and almost three times what analysts had forecast.
Brent crude, the global benchmark, was down 50 cents at $79.55 a barrel at 0840 GMT. It has dropped over $7 from a 2014 high of $86.74 reached on Oct. 3.
U.S. crude was down 28 cents at $69.47.
"Stocks are building," said Olivier Jakob, oil analyst at Petromatrix. "It's a continuous trend. Week after week, it does start to add up."
Oil had been rising this week on concern about a decline in Iranian exports due to U.S. sanctions and tension between the United States and Saudi Arabia after the death of Saudi journalist Jamal Khashoggi.
U.S. lawmakers pointed the finger at the Saudi leadership over the disappearance of the Saudi critic, suggesting sanctions could be possible.
Saudi Arabia denies that it had any role in Khashoggi's disappearance.
But President Donald Trump on Wednesday gave Saudi Arabia the benefit of the doubt in the journalist's disappearance, suggesting the White House may not take additional action against Saudi Arabia.
Signs that Iranian oil exports have been falling more steeply than some in the market expected amid looming U.S. sanctions have also underpinned the market.
U.S. sanctions on Iranian oil take effect on Nov. 4 and buyers are already stopping or scaling back their Iranian crude dealings, according to tanker data and industry sources.
Exports have declined already to about 1.5 million barrels per day (bpd), up to 1 million bpd below levels seen earlier this year. Some analysts say the drop in supplies may be starting to wane as a source of price support.
"Assuming that Iranian crude exports will stabilize around 900,000 bpd, one can make a strong case that the peak bullish impact of Iran is in fact already behind us," analysts at JBC Energy said in a report.