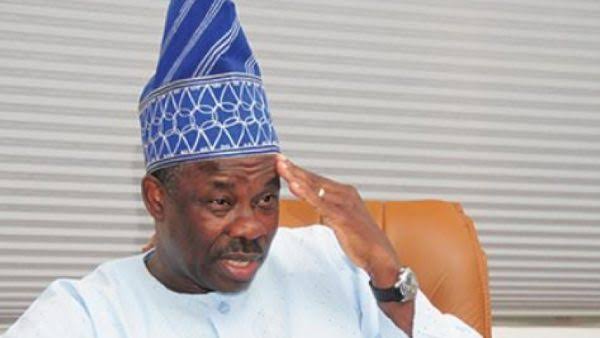 Adejoke Adeleye, Abeokuta
The Ogun State House of Assembly  has summon the Commissioner for Finance, Adewale Oshinowo over stranded funds of the released Paris Club Funds allocated to the state by the Federal Government.
The House Committee on Finance, which was led by Victor Fasanya said part of the process for the release of the N17.3bn being the fourth tranche of the bailout fund to be provided by the President Mohammed Buhari led-Federal Government to States was the signing of a Memorandum of Understanding between the State Government and the labour union.
The State Commissioner for Finance in his reaction to questions from members of the committee of the State House of Assembly at Okemosan, Abeokuta said the fund which was currently domiciled in the Central Bank of Nigeria would soon be released as all condition for its disbursement were finalized by the relevant agencies, re-assuring that government would continue to promote accountability and transparency in all its activities. I
He said government had earmarked 60% of the bailout for the payment of workers' salaries, gratuities and severance allowance, which is beyond the initial 50% that was compulsorily ordered by the Federal Government, while the remaining would be expended on social services.
He further clarified that the State was yet to access the N17.3bn bailout funds, dismissing allegations from some quarters that the State had misappropriated the funds.
Oshinowo emphasised that the previous bailout funds were mainly used to offset co-operative deductions and other arrears of all categories workers in the State public service.
The Commissioner disclosed that the State received N10.6 billion, as first tranche; N5.7 billion for the second tranche and another N5.7 billion as the third tranche of the bailouts from the Federal Government.
Responding to questions about the disbursement of the funds, Oshinowo explained that the State remained financially healthy, stating that the State provided additional funds to augment the first tranche of the bailout fund to pay deductions, gratuities and severance allowance, just as 85% of the second tranche of N5.7b was expended on workers' salaries with the remaining 15% spent on social services, while 80% of the third batch of the fund was spent to pay workers' salaries with 15% dedicated for social services.
Commenting on the domestic debt of the State, Osinowo put the total debt of the State at N106bn out of which N14.5bn was incurred from the bailout funds, adding that it was only the State that opted for repayment tenure of ten years among the comity of States as part of its financial repositioning measures.
He said the State raked in an average of N7 billion as its revenue on a monthly basis, re-affirming that the State had duly paid all the State and Local government pensioners till date, with an assurance to the Assembly that his office remained committed to the successful implementation of the financial autonomy passed into law by the National Assembly.