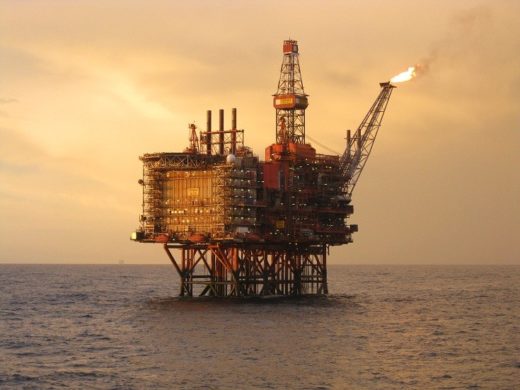 Oil inched up on Thursday amid ongoing tensions over the death of a prominent Saudi journalist, with prices steadying after a big drop overnight due to a jump in U.S. crude stockpiles.
U.S. West Texas Intermediate crude for October delivery was up 12 cents, or 0.2 per cent, at $69.87 a barrel by 04:13 GMT, after falling 3 per cent in the previous session to settle below $70 for the first time in a month.
Front-month London Brent crude for December delivery was up 13 cents, or 0.2 per cent, at $80.18, having ended down 1.7 per cent.
U.S. crude stocks rose 6.5 million barrels last week, the U.S. Energy Information Administration said on Wednesday, the fourth straight weekly build and almost triple what analysts had forecast.
"The impact of the inventory-jump weighed on the market and oil seems bearish," said Kaname Gokon, a trader in Japan.
"The United States may have to go ahead with sanctions on Saudi Arabia, which could push prices higher, but Russia and other producers are set to increase supplies."
Inventories rose sharply even as U.S. crude production slipped 300,000 barrels per day (bpd) to 10.9 million bpd last week due to the effects of offshore facilities closing temporarily for Hurricane Michael.
U.S. lawmakers pointed the finger at the Saudi leadership over the disappearance of prominent Saudi critic and journalist Jamal Khashoggi, suggesting sanctions could be possible.
Saudi Arabia denies that it had any role in Khashoggi's disappearance.
Western pressure mounted on Riyadh to provide answers, but comments by President Donald Trump suggested the White House may not take additional action against the Saudis, particularly after Saudi Arabia said it will conduct an investigation.
Investors worry Saudi Arabia could use oil supply to retaliate against critics.
Saudi Arabia has assured OPEC that it is "committed, capable and willing" to ensure there will be no shortage in the oil market, OPEC's secretary-general said on Wednesday.
Saudi Arabia and Kuwait will struggle to resume oil production from jointly operated fields that produced some 500,000 bpd any time soon due to operational differences and souring political ties, sources said on Wednesday.
Signs that Iranian oil exports have been falling more steeply than some in the market expected amid looming U.S. sanctions have underpinned the oil market.