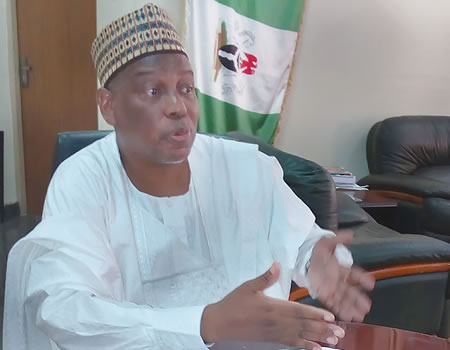 The Universal Basic Education Commission (UBEC) has commended the Lagos State Universal Basic Education Board (SUBEB) for its outstanding performance in the conduct of the National Personnel Audit Exercise.
Dr Hamid Bobboyi, the Executive Secretary of the Commission, gave the commendation during a visit of the management of the commission to Lagos SUBEB in Maryland, Lagos.
Bobboyi said that the National Personnel Audit Exercise was a major activity in data gathering used in the planning and development of education.
He said that the commission, led by its Chairman, Dr Mamud Abubakar, was in Lagos because a lot of progress and discoveries were made during the previous exercise.
According to him, the commission discovered that there are more private primary schools in Lagos than any state in the federation.
"Some local governments in the Lagos have more primary schools than in some states combined.
"Lagos is very strategic in the process of having accurate data in order to plan and develop basic education in the country," he said.
Bobboyi said the state basic education had done a lot to make the previous audit exercise successful, stressing that many problems relating to logistics and others were resolved through the efforts of the board.
He solicited for the cooperation of other stakeholders in education in ensuring accurate data so as to know where every Nigerian child of school age was at any given time.
He pledged the commitment of the commission to looking into other areas to move basic education forward in the Lagos State.
Dr Ganiyu Sopeyin, the Executive Chairman of Lagos SUBEB, said that the state government was committed to moving education forward in the state.
Sopeyin urged the commission to look at other areas apart from school infrastructure and school furniture for pupils which were not necessarily in schools.
He applauded the commission for showing interest and believing in the board in order to move education forward in the state.