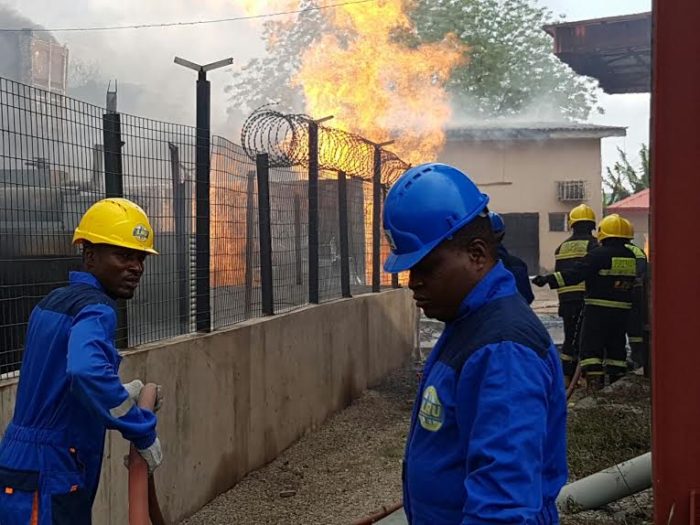 The Nasarawa State Fire Service received 14 distress calls and 12 fire incidents that claimed 25 lives within the third quarter of 2018, according to Alhaji Dogara Dalhatu, the State's Chief Fire Officer.
Dalhatu told the News Agency of Nigeria (NAN), on Monday in Lafia that the service also received two emergency calls requiring rescue operations after some people fell into a river.
He said that the 25 persons that died during the period under review perished in a gas explosion that occurred on Sept. 10.
"Because of the volatility of the gas explosion, we recorded 25 deaths but also rescued many other lives," he said.
The official said that property worth about N3.2 million was lost to fire-related incidences within the period, but disclosed that the fire service saved property whose estimated value stood at N206 million.
Noting that fire incidents were more during the hazy dry weather, he cautioned residents against bushy environments, and also advised them to be extra vigilant.
Dalhatu advised local government and development areas to establish fire stations to reduce incidents of fire outbreaks, or contain them when they happened.
He also advised the state government to establish more fire stations across the state to ease access during emergencies.
The official also advised members of the public to be prompt in announcing fire outbreaks, saying that more lives and property would be saved if the alert was quick enough.
He appealed to government to provide more manpower to handle existing fire stations, and also emphasised the need to train fire fighters on modern ways of handling fire outbreaks.
"The fireman needs special training and constant retraining to adjust to modern trends in fire-fighting.
"There are also modern fire-fighting equipment; our young firemen need to be trained on how to handle them,'' he said.

Load more