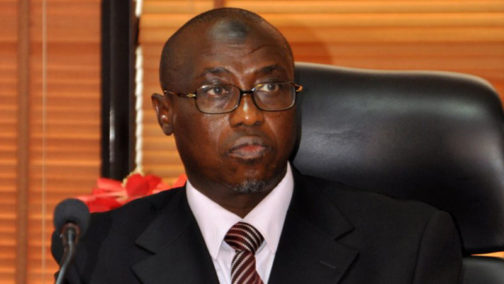 The Nigerian National Petroleum Corporation (NNPC), has warned petroleum products consumers across the country against mishandling of products as dry season sets in.
The Corporation gave the warning in a statement signed by its spokesman, Mr Ndu Ughamadu, in Abuja, on Wednesday.
He said that experience had shown that commuters stocked petroleum products at home or moved about with them in their vehicle boots at this period of the year, exposing themselves and others to serious dangers.
He recalled the incident involving a car laden with fuel which burst into flames while in motion last week at Umuode community, Osisioma Ngwa Local Government Area of Abia State.
Ughamadu noted that the incident exemplified the danger of transporting inflammable petroleum products in vehicle not made for such purpose.
He also advised communities hosting NNPC facilities to refrain from taping products from NNPC pipelines or engaging in activities that might lead to spill of petroleum products.
"Individuals involved in such an act may suffer untold casualties," he said.
Ughamadu encouraged communities in NNPC's areas of operations to report suspicious movements around the corporation's facilities to the law enforcement agencies.
He added that observing basic safety rule of keeping away from areas where inflammable petroleum products' spills had occurred could save lives and property.
It will be recalled that recently, fatalities were recorded while property worth millions of Naira were lost when some members of Umuaduru and Umuimo communities in Osisioma Ngwa Local Government Area of Abia were caught in a fire.
The victims were reportedly scooping petrol around NNPC's pipeline in their community.
Meanwhile, the NNPC Group Managing Director, Dr Maikanti Baru, has assured motorists and other consumers of petroleum products of availability of white products for their comfort as the yuletide draws near.
Baru explained that NNPC has 37 days fuel sufficiency adding that strategies had been put in place to ensure that Nigerians experience a hitch-free festive period.
Load more