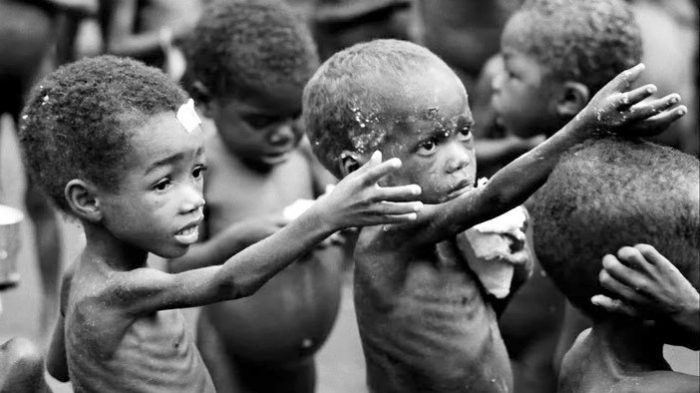 Two Non-Governmental Organisations (NGOs), the Civil Society Scaling-Up Nutrition in Nigeria (CS-SUNN) and Development Communications Network (DEVCOMS) have tasked government and donor agencies to shift from curative malnutrition measures to preventive measures.
The NGOs gave the advice at media training on the role of journalists in ensuring transparency and accountability in allocation and use of health/nutrition funds on Tuesday in Abuja.
Mr. Sunday Okoronkwo, the Programme Manager, CS-SUNN, decried the nation's malnutrition burden, blaming it on the approach adopted by both governments and donor agencies, among others.
Okoronkwo said that most of the interventions are geared towards treatment rather than preventive measures.
"There has to be a drastic shift from curative measures to preventive because it is more cost-effective to prevent children from getting malnourished than treating malnutrition.
"Contrast the N3 million allocated for Ready to Use Therapeutic Food (RUTF), a curative measure, to the N1.2 billion allocated for Infant and Young Child Feeding (IYCF), a preventive measure, in 2017.
He emphasized that treatment of a severely acute malnutrition patient cost N57,000, adding that if such money is invested in preventing such child from getting malnourished, it will not only ensure a better life but also reduce the burden.
Okoronkwo identified some preventive measures to include early initiation of breast milk within the first 30 minutes of birth.
He urged the government and private sector to provide an enabling environment for working mothers to exclusively breastfeed their babies in the first six months of life.
The CS-SUNN programme manager urged the government to scale up investment on IYCF rather than RUTF.
According to him, the attention of both governments, donor agencies, and families, among others, must be channeled toward the first 1,000 days of a child's life from the pregnancy till the child's second birthday.
"Right interventions are an essential building block for health and well-being of a child, especially from pregnancy to the child's second birthday.
"A child that is already stunted (too short for their age is stunted for life).
"Right interventions for both mother and baby in the first 1,000 days set the stage for physical, emotional and intellectual development for the child's entire life,'' Okoronkwo said.
Also speaking, Mr Akin Jimoh, the Programme Director, DEVCOMS Network, emphasized the need for adequate nutrition for prospective mothers before and during pregnancy in order to enhance the nutrition requirement of mother and the foetus.
Jimoh advised mothers and health workers to initiate babies to breast milk within 30 minutes of birth to enable them to suckle the colostrum (first yellowish milk), saying it is the first immunization against diseases.
According to him, when a child has immunity it will prevent him for falling sick and the money that ought to have been used for treating diseases and infection will be saved.
He emphasized the need for all Nigerians to be educated on the benefits of exclusive breastfeeding.
Jimoh said "addressing malnutrition is all-encompassing, we all have a role to play in putting our understanding into practice''.
He urged family members to encourage nursing mothers to exclusively breastfeed their children in the first six months without water.
Jimoh emphasized that if we must make progress in addressing the nation's malnutrition burden, community leaders, family members must be rightly informed on the benefits of exclusive breastfeeding to both the mother and baby.
According to the DEVCOMS programme director, the community leaders and family are segments of the society which are key to boosting the nation's status because they influence decisions.
"The nursing mother may decide to practice exclusive breastfeeding but mother-in-law; father-in-law will come up with one traditional belief to discourage the idea,'' Jimoh said.
Mrs. Lilian Ijah-mong, the CS-SUNN's Communication Officer, said the training was aimed at building the capacity of the media to write stories for accountability and transparency in the allocation and use of nutrition funds.
Ijah-mong said that it was also aimed at making nutrition a frontline and burning issue on the nation's agenda.
She said that another training objective was to engineer passion and commitment in reporting health and nutrition through site visits for firsthand experience of varying challenges in the sector, among other strategies.
Load more