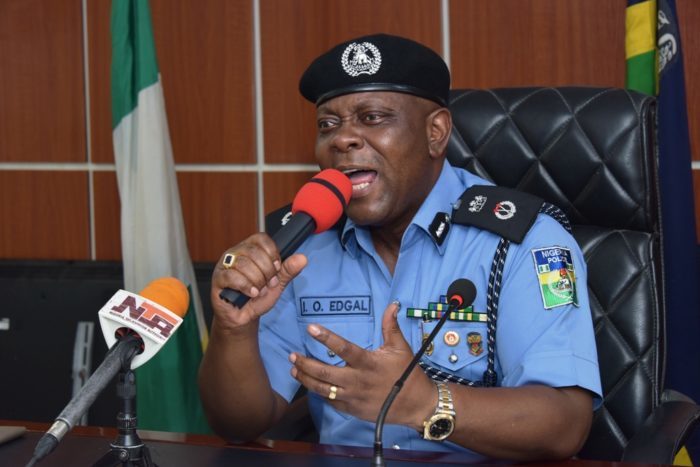 By Kazeem Ugbodaga
Residents and traders in some parts of Lagos Island, Lagos, Southwest Nigeria are now living in fear as eight youths have reportedly died during a renewed bloody clashes between Onola and Okepopo boys at weekend.
Several others including one Almajiri man were learnt to have sustained fatal injuries during the attack and counter attack by the miscreants.
Also, many traders lost their goods in the mayhem as the fighting youths used the opportunity to break into shops and carted away anything met in the shops.
According to reliable source, the Okepopo boys invaded Onola area on Friday night after the release of their point man call 'FALAPA' by the Police.
"It was during the attack that the Okepopo boys shot and matchete a boy who was sleeping inside Keke-Marwa at the front of Iga Faji to death while some boys and a beggar from the north were seriously wounded during the invasion," he narrated.
As a result of the incident and sympathy for the deceased, Onola youths and their symphatisers mobilised and launched attack on Okepopo area where four of the earlier invaders were killed.
The Okepopo boys who again launched another attack on Sunday night met hard resistance from Onola youths who had laid a siege for them, which led to the death of another youths from Okepopo.
It was also gathered that some traders whose shops had been burgled joined forces with Onola youths, the deal with the Okepopo boys who were alleged to have turned the constant fight to looting and robbing innocent people of their personal belongings.
Efforts by the Police teams from Area 'A' Command, Adeniji Adele, Jankara and Lion Building Divisional Stations to end the constant mayhem proved abortive as the weapons brandished by the conflicting youths were too sophisticated.
"When Police team patrolled the affected areas and return to bases, the Okepopo boys launched attack and within 10 to 15 minutes, they do the operation and went back to hiding again", a source revealed.
The attack and counter attack had reduced since Tuesday night when some military personnel join the Police team to patrol the affected areas and arrested some of the boys.
When our correspondent went round the affected areas,which includes Itafaji, Isale-gangan, Princess, Anikantamo, Evans, Massey, Okepopo, Koilo, Atiko and other adjacent streets, few shop owners opened to customers, even with fear noticed in their eyes.
The military team were seen assemble at Oshodi/Tokunboh junction on the Lagos Island but usually go round with Police in mufti with the aim of arresting the conflicting youths.
When contacted, Police Public Relations Officer, PPRO, Chike Oti confirmed that there was mayhem on the Island at the weekend, but faulted claims that eight people died, adding that only one dead body was recovered after the mayhem.
He said the Police from Lion Building Police Division rushed to the area immediately to quell the crisis, saying that everything was now under control.

Load more