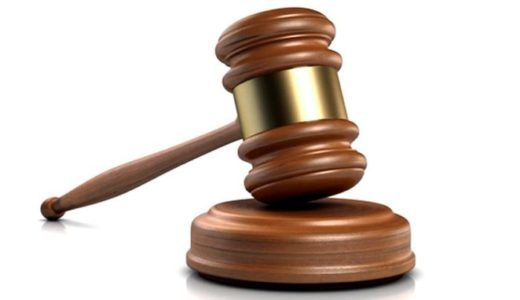 The Economic and Financial Crimes Commission (EFCC) on Tuesday charged six men and a company before a Federal High Court in Lagos over alleged N148 million fraud.
They were, however, remanded in EFCC custody pending their bail applications.
The accused are: Alimi Haruna, Momouda Mohammed, Shittu Muideen, Akpojaro Amos, Joga Yusuf, Duru Patrick, and Ashmina Oil and Gas Ltd.
They are standing trial before Justice Babs Kuewumi on charges of conspiracy, money laundering, unlawful retaining of crime proceeds, obtaining huge amount of money without going through financial institution and obtaining money under false pretence.
They all pleaded not guilty to the charges.
After their pleas, the prosecutor, Mr Ekene Iheanacho, asked the court for a trial date and urged the court to remand the accused in prison.
Responding, the three defence counsel — Messers Musa Hussain, O.K. Salawu and A.I. Unegbu — informed the court of the pending respective bail applications for the accused.
Iheanacho told the court that the prosecution was still within time to respond to the bail applications.
In his ruling, Justice Kuewumi, adjourned the case until Nov.5 for hearing of the bail applications and remanded the accused in the EFCC custody pending bails.
According to the prosecutor, the accused committed the offences sometime in May 2017 in Lagos State.
He said the accused conspired to disguise the origin of the sum of N148.3 million which were proceeds of unlawful activities.
He told the court that the first accused and his company retained the said sum in their accounts knowing same to be proceeds of unlawful activities.
According to the prosecution, the accused made cash payment of N68 million to Dublin Energy Ltd without going through any financial institution, contrary to the Money Laundering Act.
The offences contravened the provisions of Sections 1 (a), 15 (2) (d), 16 (2) and 18 of the Money Laundering (Prohibition) Act 2011 as amended by Act No. 1 of 2012

Load more