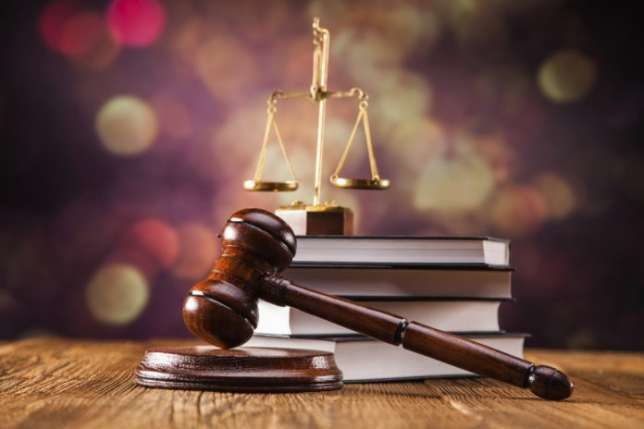 A Kano State High Court, on Wednesday ordered the Nigerian Police Force to pay N1 million as compensation to a magistrate, Hajara Hamza, for violating her fundamental rights.
The Judge, Justice Ibrahim Karaye, gave the order in his ruling on the case instituted on March 8, 2018.
Hamza had prayed the court to order the police to offer her public apology and pay restitution for violating her dignity and right to personal liberty as guaranteed under section 34(1) and 35(1) of Nigeria's Constitution.
Joined in the suit were the Kano State Commissioner of Police, the DPO Naibawa police station and one Sgt. Umar of Naibawa police station.
Counsel to the complainant, Haruna Saleh, had told the court that his client, on Dec.10, 2017 boarded a commercial vehicle from Abuja to Kano and "while they were on their way, a lady in the vehicle complained that her phone was missing."
He added that a police woman in the vehicle who was also a passenger searched everyone in the vehicle including his client and nothing was found on her.
Karaye also said that on reaching Kano the vehicle headed straight to Naibawa police station, where the first respondent, Sgt. Umar, asked his client to identify herself, which she did.
He further told the court that in spite of that, the police still went ahead to detain her, thereby, violating her right to freedom.
However, throughout the trial, the police did not make an appearance before the court, even though the proof of service on them were presented to the court.
The judge, therefore, ordered the three respondents to pay the complainant N1 million for the violation of her fundamental human right.

Load more