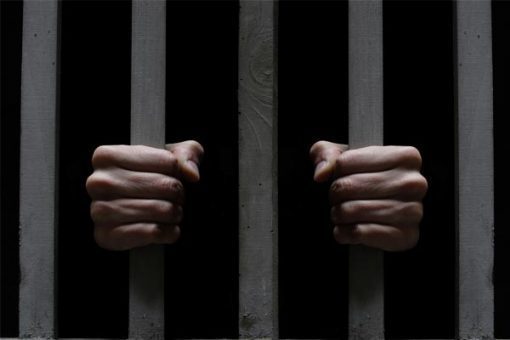 An Igbosere High Court in Lagos State on Wednesday sentenced a truck dealer, Okezie Ebele, to three years' imprisonment for stealing N1.6 million.
Justice Sedoten Ogunsanya convicted Ebele after he pleaded guilty to a count charge of stealing.
The charge was preferred by the Economic and Financial Crimes Commission (EFCC).
Ogunsanya held, "In view of the defendant's plea and facts of the case, the court finds the defendant guilty as charged."
Following the conviction, defence counsel, Mr Ikenna Ebelebe, prayed the court to show mercy.
"The defendant is a first-time offender.
"He has two kids; he is the breadwinner of his family and the one supporting his aged parents.
"His business is in ruins as he has been in detention for more than 36 months; we propose that he be freed," Ebelebe said.
The judge noted that Ebele had spent more than three years in detention after his arraignment on Oct. 6, 2015.
"I have seen the plea bargain; the court is not bound by your plea bargain agreement.
"The defendant has spent over three years in custody; he is hereby sentenced to three years' imprisonment with effect from Oct. 6, 2015," she held.
Earlier, EFCC counsel, Mrs Fadeke Giwa, filed an amended charge against Ebele.
Giwa told the judge that the commission amended the charge from two counts of stealing and issuance of dud cheque, for which Ebele arraigned on Oct. 6, 2015, to only stealing, following a plea bargain agreement.
She said Ebele obtained N1.6 million from a customer, Mrs Prisca Nene, in 2014, under false pretences of helping her to purchase a truck.
She said that Ebele, with intent to defraud, stole and converted the money to his own use and never delivered the truck.
Giwa added that after a petition was filed to the EFCC against him, Ebele paid back N350,000 to Nene.
"He also issued three Access bank cheques to cover the balance, but the cheques were returned for lack of sufficient balance in his account.
"In the course of his trial on the former two-count charge, Ebele paid back the full sum," she said.

Load more