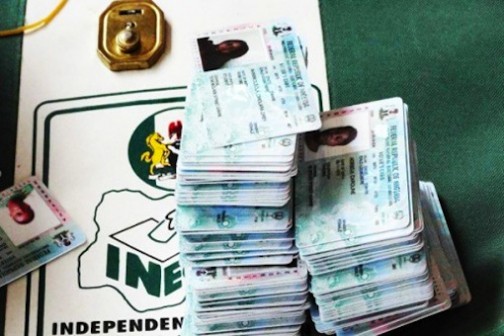 By Banji Ojewale
Now, it is certain that of the nearly 100 political parties asking Nigerians to vote for them in 2019, two are in the forefront: the ruling All Progressives Congress (APC), governing at the centre and in a number of states, and the Peoples Democratic Party (PDP), in opposition at the national level but also in administration in a couple of states.
We are glued to these two, courtesy of what our media gives us and the tin gods we have made of the candidates thrown up by the two political groups. So regardless of who they are, what they stand for, what they have said, their backgrounds and the implications of the sum and weight of all these on them when they become elected public office holders, we deem them worthy of our vote solely on account of their parties and endorsement by godfathers or cabals.
It is impossible to arrive at a salutary outcome through a process flawed from Day One. But in Nigeria, we appear to be guided by the thinking that the result is more to be celebrated than how the event came about. The end can't justify the means. A show, let it be the utmost in flamboyance, would always owe its success to its process and planning.
We have again begun to ignore these apparent platitudes as we head for a classic poll in 2019. The two warriors of the major parties – incumbent Muhammadu Buhari (APC) and Abubakar Atiku (PDP) have said so much about each other as to trigger grave concerns about our destiny being in the hands of either of them. Their handlers haven't fared any better. They've fed us pitiful and painful portraitures of their personaes, which are pulling the mind apart.
Of Buhari, we have the picture of a colourless, clueless and clannish character. This is not my position. Atiku and his army of supporters critical of the president clothe him in that garment, hoisting him as one unfit to rule, not to talk of deserving a second term in office. When they speak of Buhari, they reach for expletives dug from hell, home of all that is despicable to man, beast and nature. They question his 'integrity', wondering if the word is different from the meaning reasonable everyday men and women attach to it. With regard to Buhari's current travails over his inability to produce his secondary school certificate, the president's political foes say his 'integrity' ought to come to the fore to persuade him to throw in the towel now or refuse to pursue a second term bid. They believe Buhari's government has battered the economy and rendered it worse than what was on the ground in 2015. The conclusion of Atiku and his camp: the president is 'smoke without fire'.
The president's friends and sympathisers have been busier than bees in hitting back at Atiku. They see the former vice president as a corrupt person who isn't satisfied with the loot he allegedly took when he served under Olusegun Obasanjo between 1999 and 2007. They've asked Nigerians to be wary not to turn over our enormous resources to Atiku's presidency as he would skin us dry and leave nothing for the generations to come. A skit mocking Atiku's alleged thieving propensities is reported to have been produced by the Presidency and delivered to many homes to warn the electorate not to trust the man. Buhari's handlers have repeatedly referred us to the judiciary of the United States of America, where they claim Atiku can't visit because of corruption charges. They've retrieved old slanderous stuff to suggest that Nigeria would cease to exist the day we witness the ex-VP's coronation as the president. Buhari's verdict: Atiku is a consummate thief not suitable to oversee oil-rich Nigeria.
Of course, both are naysayers on these charges against each other. But observers say it's neither here nor there to merely contemplate the accusations and denials as normal in a do-or-die election where the winner takes all. They declare that both sides present themselves as two evils the electorate must pick from. It's a case of choosing between the devil and the deep blue sea. Or is it a question of: better the devil you know? By their statements, they inadvertently admit they are two evils.
Many don't accept it's fair to offer Nigerians who look forward to a promising time in the 2019 presidential poll this anticlimax in the form of two devils. The relief is that there are other candidates asking to be given a chance to govern us. The electors can break the jinx of a perennial two-horse contest in Nigeria's politics. After all, democracy isn't a turgid tale or narrative. It has sweet twists and turns seasoned by surprise and revolt of language.
Ask the ancient Greeks who gave the world democracy and taught man great dramatic literature.
Banji Ojewale writes from Ota, Ogun State.

Load more