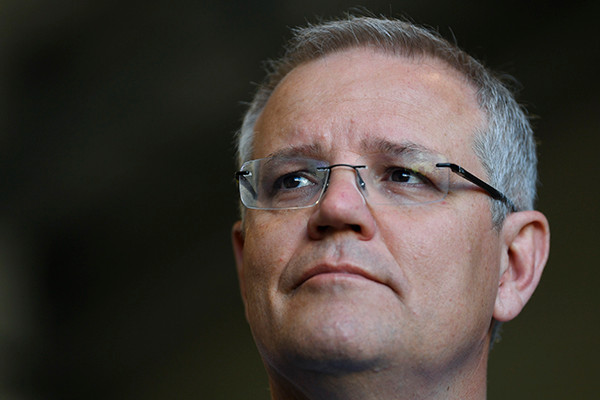 Australian Prime Minister Scott Morrison on Thursday re-affirmed his government's commitment to free trade, saying "Australia has always sought to be a citizen that plays its part in the world."
Morrison in his first major foreign policy speech sketched out his perspective on Australia's position in the international community by highlighting how trade liberalisation has benefited the region.
"While we live on an island, we can't afford to have an island mentality.
"We embrace free trade, global engagement, and an international system where we agree to rules," he said.
With trade accounting for one in five jobs in Australia and employing around 2.2 million people, the prime minister said his government would "persist with a pragmatic trade agenda pursuing trade liberalisation wherever possible."
However, Morrison was adamant that he will not take sides when it comes to the current trade tensions surrounding China and the U.S., due to both countries "vital important" to Australia.
He said, for the country and the region to continue to prosper, "it is important that China-U.S. relations do not become defined by confrontation.
Morrison said "there must remain room for dialogue and cooperation."
He said Asia's unprecedented growth over the past three decades has, transformed not just Asia, but the world at large.
"There are now one billion fewer people living in extreme poverty than there were in 1990 and much of that is due to growth in our region.
"That prosperity has been built on a web of institutions and rules that has supported economic openness and curbed beggar-thy-neighbor trade barriers," the prime minister said.
"The World Trade Organisation has long been at the heart of this system and its rules limit arbitrary trade restrictions and the use of unilateral trade measures, so we can trade with confidence," Morrison said.

Load more