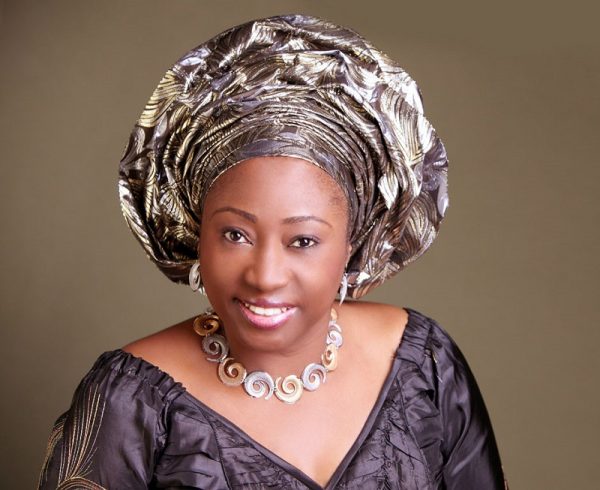 The wife of Ekiti State governor, Mrs Bisi Fayemi, has urged Nigerian writers to ensure that their works aimed at strengthening the nation's democracy.
Mrs Fayemi made the call while declaring open the 31st International Conference of the Society of Nigerian Theatre Artists (SONTA) on Thursday in Oye-Ekiti, Ekiti State.
She said that the importance of works of art in bringing about a desirable society could not be over-emphasised.
The programme, with the theme "Theater, Counter-Terrorism and The Nigerian Space" took place at the Department of Theatre and Media Arts, Federal University, Oye-Ekiti (FUOYE).
"Members of SONTA have great roles to play in ensuring an egalitarian society. Any society that refuses to acknowledge the importance of arts is bound to be poor.
"To you members of SONTA, which I am also a member, it is important to make a connection between democracy and our writings, with the complexity of our society."
She gave an assurance that the administration of the newly elected Gov. Kayode Fayemi would always contribute to knowledge and infrastructural development.
In his address of welcome, the Vice-Chancellor of the university, Prof. Kayode Soremekun, decried the gap between the rich and poor citizens.
"A country made up of 100 rich persons and more than thousands of the poor, there is bound to be terrorism.
"I urge participants to carefully deliberate on the theme of the conference and proffer solutions that would address the challenges in the society.
Earlier, the National President of SONTA, Prof. Alex Asigbo, said the society recognised the fact that the country faced many challenges threatening the unity of the country.
Asigbo expressed the hope that the conference would evolve solutions to address national and global terrorism challenge.
The highpoint of the programme was the conferment of awards on Mrs Fayemi, Benue State Governor's wife, Dr Eunice Ortom, FUOYE's V-C, Alhaji Adedayo Thomas, and Dr Babatope Agbeyo, among others.

Load more