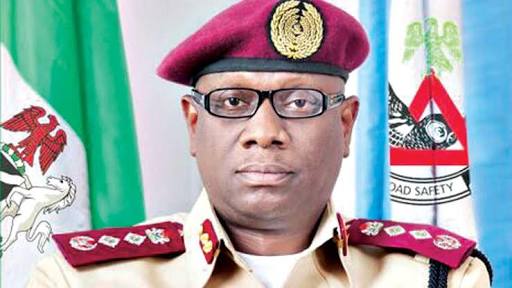 The Federal Road Safety Corps (FRSC) says the corps is embarking on the end of the year sensitisation of the public to the causes of road accidents in a more pragmatic approach for efficiency.
Mr Bisi Kazeem, the Public Education Officer of the corps in Abuja, said that "there is no delay at all in 2018 ember months campaign flag-off.
"The only excuse is that the paradigm had shifted from the conventional approach to a more dynamic and result-oriented one.
"Now, motor park rallies are ongoing within the Federal Capital Territory (FCT) since ember months began because the corps is committed to enhanced communication and reduction of road accident rate by 25 per cent and fatality rate by 15 per cent.
"Apart from rallies, the FCT command of the corps will soon flag-of its end of the year campaign like other 36 state commands are presently doing.
"You will recall that at the beginning of the year, Corps Marshal Boboye Oyeyemi read the corporate strategic goals of the corps and what the corps needs to achieve in 2018.
"This includes, but not limited, to enhanced communication and reduction of road traffic crashes by 25 per cent and fatality rate by 15 per cent.
"So, the ember month rally has become expedient in the realisation of these goals and the corps is not relenting in that regards; remember that the end of the year campaign flag-off is always in November through December''.
According to him, "Don't Drink and Drive'' Campaign has begun in Lagos, Niger, Akwa Ibom and Abia, as part of activities for the ember months campaign.
He said that the campaign had existed for 11 years as an integral part of the ember months campaign with particular reference to "drunk-driving''.
"The successes recorded so far have been amazing because in the last 11 years, so many drivers have been enlightened across 44 major locations in Nigeria,'' he said.
He further explained that because the ember months were usually characterised by an unprecedented increase in the movement of vehicles and tendency among the drivers to drink more, the corps introduced the campaign in partnership with some breweries.
"Similarly, this year's campaign has been more promising as we have engaged the National Youth Service Corps (NYSC) members in camps on the dangers of drunk-driving.
"We are drawing participation from governmental and non-governmental organisations and the corps has also introduced Motorcade Factor — a road show awareness campaign — for drivers and road users,'' he said.
Load more