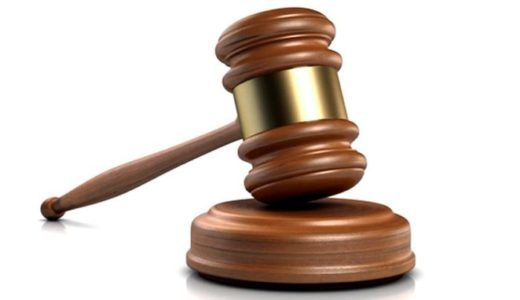 Paul Iyoghojie
Operatives of the Federal Special Anti-robbery Squad, FSARS on Lagos Island, Lagos have dragged three men before the Enugu East Magistrate Court 6 in Enugu State, South East Nigeria for allegedly conniving to stab the monarch of Obosine Town, Enugu State, Igwe Stephen Nwaatu to death.
Police alleged that the accused persons, Lawrence Nnaji, 51, Revered Kenneth Azikiwe Okafor, 34; and Nwodo Chinedu, 29 ambushed the deceased at Amodu Junction in Enugu State and allegedly stabbed him to death over alleged lingering dispute between the deceased and the accused persons and other still at large.
Police alleged that the Deputy Commissioner of Police, DOP in charge of FSARS, Lagos, Ibrahim Kaoje directed a team led by DSP Ibrahim Yusuf to take over the case from the Enugu State Police Command following a directive by the Inspector General of Police, IGP Ibrahim Idris after a petition by the family of the late monarch.
Following the directive, Yusuf and his team swung into action and arrested the accused persons through intelligence gathering in Enugu State.
The accused persons were charged on a three-count charge of murder and armed robbery.
Police counsel, Charles Odii informed the court in charge No CME/565/2018 that the accused persons, Lawrence Nnaji, 51, Revered Kenneth Azikiwe Okafor, 34; and Nwodo Chinedu, 29 Committed the offence on June, 2018 at Awodu junction, Obosine in Enugu State.
Odii told the court that the accused ambushed the deceased and stabbed him to death and escaped over alleged dispute between them and the deceased.
He said that after the accused persons murdered the deceased, one of the accused, Revered Kenneth Azikiwe Okafor stole the Samsung galaxy S6 Edge phone belonging to the deceased and escaped to his church in Lagos where he was arrested with the phone through tracking.
Odil said that the offences, the accused persons committed were punishable under section 494 and 274 of the Criminal Code, Cap 30 laws of Enugu State of Nigeria and Sections 6 (b), 1 (2) (a) (b) of the Armed Robbery and Arms (Special Offences) Act Cap RII Laws of the Federation of Nigeria, 2004.
The plea of the accused persons was, however, not taken and the presiding Magistrate ordered that the accused be remanded at Enugu State Prison pending the advice from the Department of Public Prosecution, (DPP) on the matter and adjourned the case.

Load more