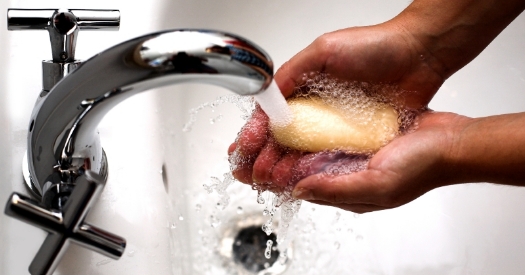 Dr Charles Ohiri, an Epidemiologist based in Abuja, on Thursday advised Nigerians to maintain consistency in hygienic practice in order to avoid communicable diseases
Ohiri in Abuja that the act of cleanliness should be cultivated by every individual.
He expressed concern with people's lack of interest in keeping their environment clean, adding that most communicable diseases thrived in a dirty or untidy environment.
The epidemiologist recalled the outbreak of the Ebola Virus Disease (EVD) and how serious approach was given to it by Nigerians, who made sure they observed the tradition of keeping their hands clean regularly.
"But with time, the practice has reduced, people no longer take hygiene serious.
"In public places, including banks, there are wash hand basins and soaps in designated locations but people are no longer using them, owing to the fact that Nigeria has been declared free of EVD," he said.
Ohiri, however, noted that despite that some people were not consistent with staying clean, there were still individuals who would not joke with their cleanliness.
The doctor emphasised that even in the absence of EVD, precautionary measures and personal hygiene should be a regular practice in order to avoid communicable diseases.
He, therefore, noted that keeping the environment clean at all times also help in preventing communicable diseases.

Load more