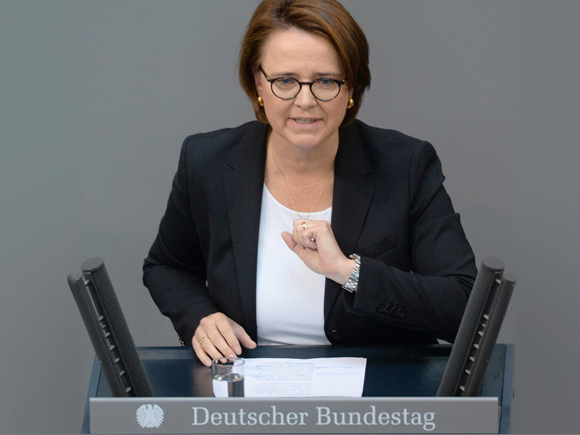 German Minister of State for Migration, Refugees and Integration, Annette Widmann-Mauz, on Thursday, said asylum seekers must be taught that Germany has zero tolerance for sexual crimes.
Widmann-Mauz made the declaration in view of the widespread shock over the rape of an 18-year-old woman that led to the arrest of seven Syrians.
"The perpetrators must be brought before a court and punished severely,'' the minister said.
German police arrested the seven Syrian men, aged between 19 and 29, along with a 25-year-old German man in October, on suspicion of raping the woman in the southwestern town of Freiburg.
One of the men is suspected of drugging the woman's drink in a Freiburg nightclub before they all took turns at sexually assaulting her in a thicket outside.
The crime has shocked Freiburg, a picturesque university town and risks stirring up anti-refugee sentiment across the country as the anti-immigration Alternative for Germany (AfD) seeks to cement itself as the leading opposition party.
"All asylum seekers must receive signposting courses on co-existence in Germany as soon as they arrived, or at the initial reception centre and that includes zero tolerance for sexual abuse and other acts of violence,'' Widmann-Mauz said.
In her role as minister of state for migration, Widmann-Mauz works in the chancellery under Chancellor Angela Merkel.

Load more