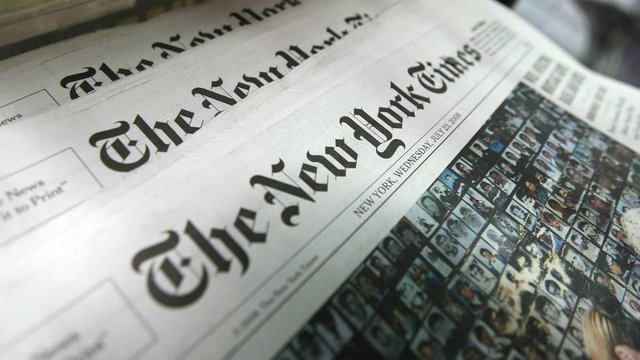 The New York Times Co signed up thousands of digital subscribers in the third quarter, helping the newspaper publisher top Wall Street profit forecasts and driving its shares 12.5 per cent higher on Thursday.
Paid digital-only subscriptions reached about 3.1 million at the end of the quarter ended September, a net increase of 203,000 compared with the end of the previous quarter.
Digital advertising revenue jumped about 17 per cent to $57.8 million, while print advertising revenue continued to decline.
The Times has been bolstering its digital service, particularly on mobile devices, by offering deep discounts and through aggressive marketing.
Net income, however, fell 22.7 per cent to $25 million, as total expenses climbed 8.4 per cent.
Excluding one-time items, the Times earned 15 cents per share from continuing operations, while total revenue rose 8.2 per cent to $417.3 million.
Analysts on average had expected earnings of 11 cents per share and $408.5 million in revenue, according to Refinitiv data.

Load more