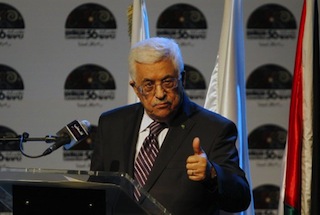 The Palestinian Foreign Ministry slammed on Thursday an Israeli declaration to build a new settlement in the West Bank's southern city of Hebron.
The ministry accused Israel of escalating "colonial judaization in the old city," and urged the international community to Israel to "respect and implement relevant international legitimacy resolutions" on the basis of the two-state solution.
Earlier in the day, Israeli Defence Minister Avigdor Lieberman said he will propose a new plan to build an apartment block in the heart of Hebron.
"We are restlessly continuing the enhancement of the settlement town in Hebron, which has not happened in 20 years," Lieberman tweeted.
In mid-September, the Israeli government approved the construction of 31 new settlement units proposed by Lieberman.
Israeli settlement activity, deemed illegal by the large international community and under the international law, is considered one of the thorniest issues hindering the peace talks between Palestinians and Israelis.

Load more