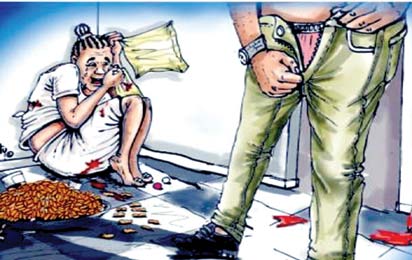 Sexual abuse is so common in North Korea "it has come to be accepted as part of ordinary life," Human Rights Watch (HRW) asserted in a report on sexual violence in the reclusive country.
North Korean officials including high-ranking party members, prison guards, police, prosecutors and soldiers commit sexual abuse "with little concern for the consequences," the rights watchdog said.
Afraid of retaliation or social disgrace, women rarely report abuse and authorities rarely investigate or prosecute such cases, according to HRW, which said it interviewed 54 North Koreans who had fled the country since 2011 and eight former North Korean officials.
Most of the assaults reported to HRW took place when the victims were in custody or when the victims were market traders who were attacked by market guards or other officials.
Women in custody could do little to avoid sexual assault since any complaint could result in further punishment including beatings or forced labour, the watchdog reported.
Women not in custody risked jeopardizing their source of income or being sent to prison camps.
Rights activists have repeatedly complained that North Korea's record on human rights has been ignored amid a diplomatic thaw between it and the U.S. and South Korea over the past year.
The watchdog acknowledged its research could not provide a generalized sample since it was limited to interviewing North Koreans who had fled.
But it said the diversity of the survivors and the consistencies in their stories suggested that "the patterns of sexual violence identified here are common across North Korea."
Oh Jung Hee, a former market trader from Ryanggang province, told the watchdog: "On the days they felt like it, market guards or police officials could ask me to follow them to an empty room outside the market, or some other place they'd pick.
"What can we do? They consider us [sex] toys … We [women] are at the mercy of men," she continued.
Another former trader, Choi Dal Mi from North Hamgyong province, said she was sexually assaulted several times by police officials and train inspectors as she travelled for her work.
"Having sex with men who have power over you or letting them touch all over your body is a necessity to survive," she said.
"It never occurred to me that I could or would want to do anything about it. It was just how things are."
She said she had never reported being raped to police and didn't know anybody else who had reported sexual assault to authorities.
"The police themselves are [sexually] abusing women, why would they ever investigate any rape case?" she said.
"Everybody knows the authorities think that [being raped] is the women's fault, why would she spit on her own face and tell anybody something like that?"

Load more