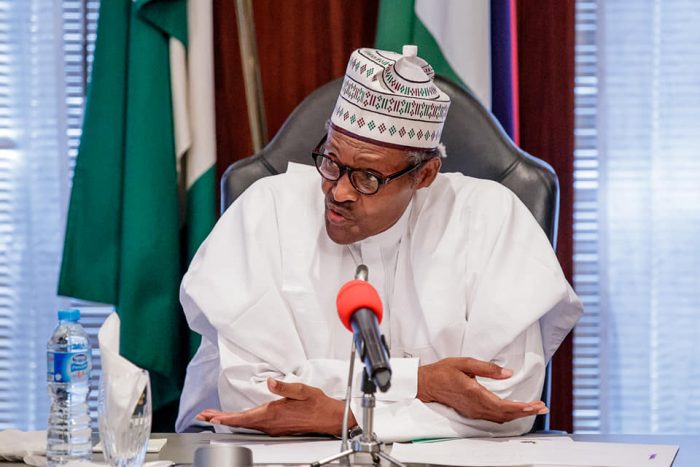 By Kazeem Ugbodaga
The Peoples Democratic Party (PDP) has told President Muhammadu Buhari to abide by his undertaking to accept the outcome of the 2019 Presidential election which, by all indices, would be overwhelmingly won by its Presidential candidate, Atiku Abubakar.
The party, in a statement issued by Kola Ologbondiyan, National Publicity Secretary, invited all Nigerians and the international community to note this undertaking given by the Director-General of Buhari's Campaign Organisation and Minister of Transportation, Chibuike Rotimi Amaechi, to a delegation from the European Union (EU), ostensibly having seen that the tide was flowing against their candidate.
"The Buhari Campaign Organisation has seen the handwriting on the wall; that Nigerians across board have reached an irreversible consensus to end the Buhari administration and vote in our candidate, Atiku Abubakar, as their next President and that no amount of smear campaigns, intimidation and threats can shake their will or cow them from firmly defending their resolution after the elections.
"The Buhari Presidency and the All Progressives Congress (APC) are aware that they have failed Nigerians in every way. They know that Nigerians have seen through their unending lies, deception, propaganda and interminable penchant for beguilement, and that there is no way they can resist the resolve of the people for a new beginning.
"This is a government that has gone down in history as irredeemably incompetent, blatantly corrupt, overtly insensitive, incurably vengeful and under which Nigerians are facing the worst form of economic hardship, hunger, starvation, social instability and unabated bloodletting, to the extent compatriots are resorting to slavery and suicide missions as options," it said.
The PDP, therefore charged the Buhari Campaign organization and the APC not to, in anyway, engage in any activity that is capable of derailing the electoral process, before, during or after the elections, as such will be firmly resisted by Nigerians.

Load more