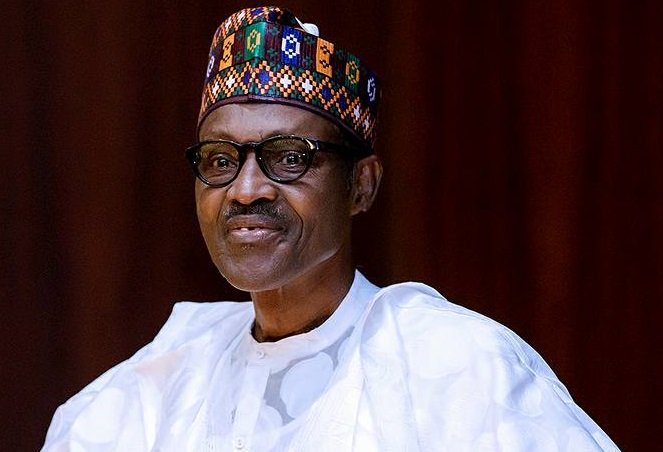 By Tayo Ogunbiyi
For some time now, the nation's landscape has been characterized by massive political activities. This is quite understandable as the much awaited 2019 national elections are just around the corner. By next February, the die will be cast for major political parties and their gladiators. It is, therefore, important to address the need for a peaceful electoral process, as nothing much could be achieved in an atmosphere of needless chaos and protracted crisis.
It is quite vital for political leaders and their followers to toe the line of peace, especially in view of a few crises we have been witnessing in some parts of the country, of late. It has been stated, over and over again, that elections should not be a do or die affairs. If the overriding interest of all aspiring public office holders, as it really ought to be, is to better the lives of Nigerians, it would be contradictory for them to turn the political scene into an orgy of violence. Doing this would only compound the woes of the people as violence could further complicate the economic and security troubles of the country.
Going down memory lanes, our previous attempts at democracy were grossly hampered partly because of acts of violence that engulfed the electoral process. In the First Republic, the 'wild wild west' chaos and other such political violence that followed the 1965 general elections heralded the coming of the military. A series of events that followed eventually culminated into the civil war (1967-70). In the Second Republic (1979-1983), yet another attempt at entrenching democracy was bungled, partially as a result of the tension and crisis that followed the 1983 general elections, which were widely alleged to be heavily rigged in favour of the then ruling National Party of Nigeria, NPN.
It took us another fifteen years, from 1984 to 1999 to be precise, before we could have another go at democracy. Presently, we have had an unprecedented nineteen years of uninterrupted civil rule. This should be enough motivation for principal actors in the political process and all stakeholders to play according to the rules. Doing anything to the contrary would only make a mess of whatever gains we have made in the past years, in our bid to build a virile democratic culture. This is why it is vital that political parties and, indeed, all concerned Nigerians, must maintain decorum in all they do, with regards to the coming elections, so that the future of the nation's democracy will not be jeopardized.
The coming elections, therefore, offer us another huge platform to get things right. We should no longer hide under the usual pretext of a 'nascent democracy' to do things crudely. This is the time to get it right. The only interest that should be paramount in the ensuing political contest should be that of the country. It is not in anyone's interest for the country to be engulfed in crisis because of election; something that is a mere routine in other climes. We have had enough of blood shedding in the country. We have lost enough innocent souls to the criminal activities of insurgents across the country.
It is, therefore, irrational to adjoin political turmoil to the growing lists of our national troubles. In the 21st century, killing or maiming people in the name of an election portends backwardness and barbarism. If relatively smaller and less endowed neighbouring countries could conduct peaceful and credible elections, it behooves on the most populous Black Country in the world to demonstrate the needed political leadership, worthy of emulation across the continent.
However, as it is often said, there can be no peace when justice is compromised. It is, thus, very crucial for INEC and the various security agencies to be fair to all in the coming elections. From past experiences, the inability of past electoral umpires to conduct fair and credible elections had been largely responsible for the resultant chaos that trails the outcome of previous elections. Hence, INEC's officials, at all levels, must not compromise the electoral process. The vote of every Nigerian must be made to count. Same goes for the security agencies. It is unethical for security agencies to display partisan tendencies while overseeing the conduct of a national election. The police, in particular, should be civil and impartial in their conduct before, during and after the coming elections. Their allegiance should be solely to the country, and not any parochial political interest.
INEC, in particular, must review its logistics preparatory to the 2019 general elections. If possible, it can engage a third party logistic company to assist in the area of accommodation, transportation, distribution of election materials and provision of polling booths and so on. The issue of time is also very important. INEC must ensure that its personnel and voting materials arrive at the voting centers ahead of scheduled time.
The late arrival of personnel and voting materials often leads to agitation, frustration and apathy among the electorate. There is also the need for INEC to identify and close the gaps in its overall voters education programme and develop one that is not reactive but pro-active in its approach, responsive in its deployment and effective and sustainable.
The electorate must also resolve to be of good conduct in discharging their civic responsibilities. They must shun violence and desist from acts that can compromise or mar the election because without the cooperation of all Nigerians, INEC will never be able to deliver a credible and acceptable election come February 2019. So, every Nigerian is a major stakeholder in the ability or inability of INEC to conduct a credible election this year. Hence, we must all desist from acts that can compromise, mar or discredit the process.
As we march towards 2019, everything must be done to ensure that the peace of the nation is not in any way jeopardized. Universally, peace is a vital precondition for development without which no meaningful development could take place. According to Martin Luther King, "peace is not merely a distant goal that we seek but a means by which we arrive at that goal."
It is, therefore, essential that the media, political parties, civil society organisations, the academia, faith based organisations, electoral monitoring groups, NGOs and other related bodies come up with well streamlined political education and enlightenment campaigns that would center on the need to embrace peace in the political process.
As it has been rightly highlighted, irrespective of our varying political leanings, we remain brothers and sisters living in the same landscape. It, hence, behooves on us to ensure that the peace of the land is not endangered. It will be foolhardy to do otherwise. God bless Nigeria.
Ogunbiyi is of the Ministry of Information & Strategy, Alausa, Ikeja

Load more