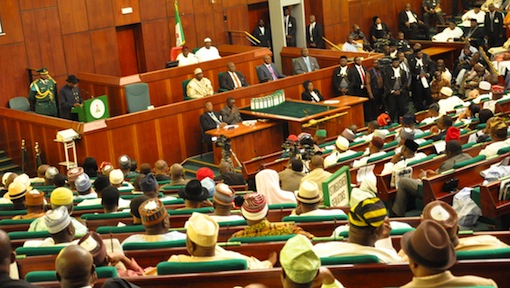 Ahead of the 2019 general elections, National Assembly lawmakers under the umbrella of Christian Legislators Prayer Breakfast Fellowship have called for spiritual renewal of the nation as a way of overcoming the current challenges.
Deputy Chairman of the Publicity Committee of the group, Rep. Golu Timothy, said this in a statement on Thursday in Abuja.
Golu explained that the spiritual renewal would make the nation a place where faith, morality, patriotism and free enterprise remained fundamental for a viable entity.
He said it was in the light of this that the Christian Legislators decided to champion the course of spiritual renewal by putting together the 9th national prayer breakfast next week.
The lawmaker said the event will "help to reinforce the fact that Nigeria's sustainable development can be realised only if our political leaders choose to have a radical break from disproportionate stance to a place where God counts and passion for service translates to nation building.
"This goes to affirm that our collective pursuit of the attainment of a great destiny for our nation must be accompanied by considerably more truthful actions through realignment of our development policies and a re-dedication of our existence to the creator.
"It is anchored on the fact that without God, no nation is exalted."
According to Golu, the theme of the national prayer breakfast is:"truth, passion and service for good governance" .
"And the immutable fact that since God created us in his image, we must use the atmosphere of grace that was freely bestowed on us to function as primary agents of accompanying God's desire to prosper his people and fulfill his purpose."
He said the National Assembly leadership would be led by the Senate President, Dr Bukola Saraki, and Speaker of the House of Representatives, Mr Yakubu Dogara, at the prayer breakfast to be graced by President Muhammadu Buhari as the guest of honour.
The session will commence on Tuesday at 7 a.m. at the International Conference Centre and preceding the breakfast event is a pre-session tagged "national workshop on enterpreneurship as a tool for good governance."

Load more