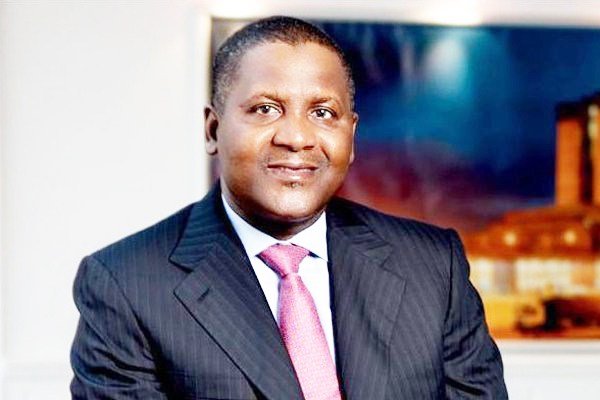 The richest man in Africa, Alhaji Aliko Dangote is to link the Kano University of Science and Technology (KUST) Wudil to national grid as part of effort to enhance power supply in the institution.
Already, survey on the project which is expected to gulp over N200 million had commenced.
The Vice-Chancellor of the University, Prof. Shehu Alhaji-Musa disclosed this while briefing newsmen in Kano on Friday.
He said that when completed, the project would improve the existing power supply in the entire university as well as enhance teaching and learning.
The business mogul, who is the Chancellor of the University, had also acquired land for the construction of 15 residential houses for 15 foreign professors he sponsored to teach in the university.
"Aliko Dangote has already acquired 15 plots of land to build housing units for the Professors so that their accommodation will be ready when they arrive in the country in January 2019.
"A part from sponsoring the employment of the 15 foreign professors, he has also promised to offset the salaries and other entitlements of the professors for four years," he said.
Similarly, Dangote is building two Industrial boreholes with the capacity of 15,000 each.
According to the Vice-Chancellor, the Chancellor of the university had acquired land for building two hostels with capacity to accommodate 500 students each.
This, he said would ease the hostel accommodation challenges faced by students of the university.
He disclosed that the university had within the last three years secured the accreditation of 21 of its programmes with 19 having full accreditation while the remaining two have interim accreditation.
"Iam happy to inform you that there is no single course being run by the University that does not have accreditation by the National Universities Commission (NUC)," he said.
The Vice-Chancellor said two of the three new faculties would commence operation in 2019 while the remaining one would take off in 2020.
"The faculties of Pharmaceutical Sciences and Veterinary Science will start operation in 2019 while the faculty of medical sciences will take off in 2020," he said.
He said the technical committees set up to see to the establishment of the faculties would soon be inaugurated.
"We have signed an MoU with seven foreign universities including Sarakawa University in Malysia which we will collaborate with in renewable energy".

Load more