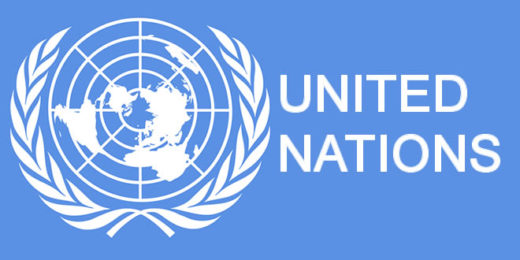 A UN watchdog has urged Sudan to prosecute security forces for attacks in Darfur from 2014 to 2016.
Independent experts on the UN Human Rights Committee also urged authorities to cooperate with the International Criminal Court, which has issued an arrest warrant for President Omar al-Bashir for alleged war crimes.
The panel said Sudan should strike out executions by crucifixion and stoning from its statute books, and authorities should halt prosecutions and intimidation of journalists, critics and activists.
Thousands of people have been killed in Sudan's civil wars, including the western Darfur region where rebels have been fighting against Bashir's government since 2003.
In July, the government extended until year-end a three-year-old unilateral ceasefire with rebels in Darfur, Blue Nile and South Kordofan.
The independent experts upheld a landmark treaty on civil and political rights, reviewed Sudan's record and issued its findings.
"The Committee is concerned that not only has (Sudan) failed to hold to account perpetrators under domestic law, but it has also refused to cooperate with the International Criminal Court, which has issued arrest warrants against Sudanese nationals and officials on charges of genocide, crimes against humanity and war crimes," the panel said.
The Hague-based ICC issued arrest warrants for Bashir in 2009 and 2010 over his alleged role in war crimes including genocide in Darfur province, which he denies.
"We expressed concerns regarding the fact that large-scale attacks against civilians, including in operations in Darfur between 2014 and 2016, remained unpunished," Sarah Cleveland, panel vice chair, told a news conference.
Sudan should "ensure that all persons involved in serious human rights violations are excluded from positions of power", she said.
Yuval Shany, panel chair, said: "We did not receive from the state a very specific answer to the question as to whether they are planning to implement the ICC arrest warrant on President al-Bashir. And we draw our conclusions from this lack of information."
Journalists have been arrested or banned from travel, and newspapers confiscated, including the entire print runs of eight Sudanese newspapers in January, Cleveland said.
"So this was a primary concern with respect to Sudan and one which we asked them to report to the Committee on within two years," she said.
Journalists from Reuters and Agence France-Presse were detained in January while covering protests and clashes with security forces which broke out across Sudan after Khartoum imposed tough economic measures in line with recommendations by the International Monetary Fund.

Load more