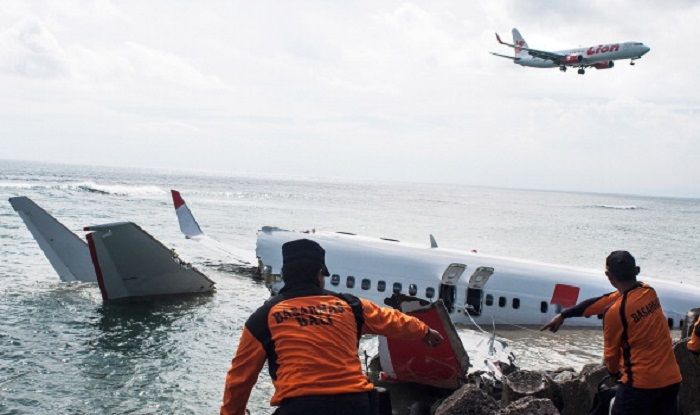 Indonesian divers and remotely operated subs have spotted one of the engines and the landing gear of a Lion Air aircraft that crashed into the sea with 189 people on board, officials said Friday.
A video taken by one of the divers and broadcast on local television showed what appeared to be one of the ill-fated Boeing 737 MAX VIII's engines.
"It's part of the engines," navy spokesman Agung Nugroho said.
Search chief Muhammad Syaugi said bigger parts of the aircraft, including its landing gear, were also spotted Thursday during an operation to retrieve part of the aircraft's black box but were too heavy to lift.
"We lowered an Remotely Operated Vehicle and saw many debris and several bodies.
"There were also the aircraft's two wheels and the side of the aircraft's body," he added.
The Boeing 737 MAX VIII plunged into the sea Monday about 13 minutes after take-off from Jakarta's Soekarno-Hatta International Airport, killing all 181 passengers and eight crew members.
Naval divers on Thursday found one of the black boxes, with crash investigators saying it was most likely to be the Flight Data Recorder (FDR).
Search teams are still looking for the Cockpit Voice Recorder (CVR).
The CVR records conversations in the cockpit, while the FDR tracks flight data such as airspeed, pressure altitude and vertical acceleration.
Data from the recorders could shed light on the cause of the crash.

Load more