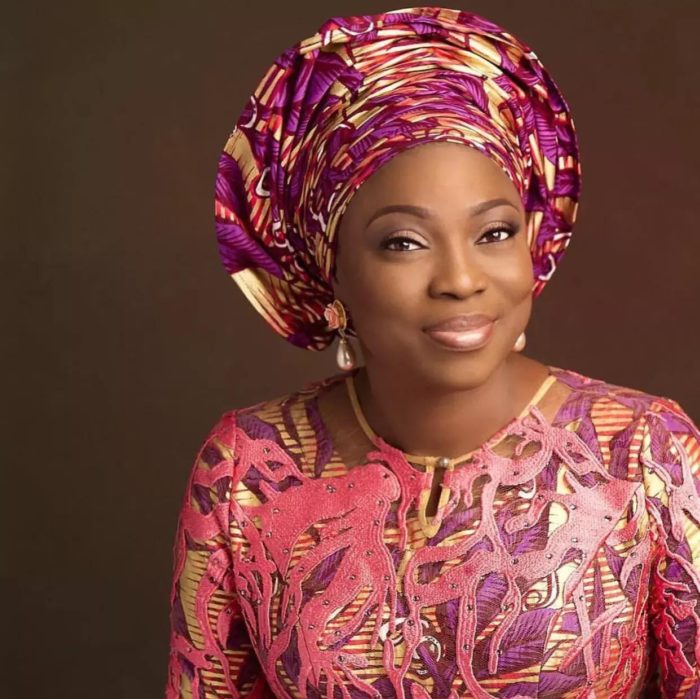 Wife of Lagos State Governor, Mrs Bolanle Ambode, on Thursday said the state government would join the campaign in enlightening the public on the importance of birth registration in the state.
Ambode made the assertion at the flag off of the Media Campaign on the Promotion of Birth Registration in Lagos.
It was organised by the National Population Commission (NPOPC) in collaboration with UNICEF.
The governor's wife said that the campaign become necessary against the backdrop of the very low population of the registered children of five years and below.
Ambode spoke through Mrs Titilayo Ayinla, wife of Rep. Bolaji Ayinla, House of Representatives (Mushin Constituency II).
"According to statistics, only 30 per cent of children in that bracket are registered.
"It is unacceptable and unsuitable for planning purposes for children to access basic services and generally to improve welfare.
"To redress the situation and improve the birth registration coverage, the NPOPC and UNICEF are collaborating to push this campaign for awareness among parents on the need to register their babies.
"It is our duty, therefore, to continuously pass the information and enlighten our neighbours, especially parents of children born outside hospitals and health centres as well as those in hard to reach communities.
"This way, we will be helping to scale up the percentage of registered children for effective social planning toward societal development," Ambode said.
Also, Mr Abimbola Salu-Hundeyin, the NPOPC Federal Commissioner, said that birth registration was the recording of birth of a child through an administrative process established by the state.
Saki-Hundeyin, represented by Mr Nwannukwu Ellas, the Head of Department, Vital Registration Department, NPOPC, Lagos, said that a complete birth registration system complements the country's census results.
"Since 1992 that NPOPC took over the birth registration, it has been difficult to get a complete registration of all births in the country.
"As at 2017, registration was estimated to be at 30 per cent coverage of all births; due to further intervention from UNICEF, registration is said to have gone up to 60 per cent as at 2015.
"The identifiable hindrances to achieving a total and complete birth registration in Lagos was due to lack of appropriation of funds from the government, inaccessibility of rural locations and localities, amongst others," he said.
According to him, the huge challenge of unregistered children is further due to massive ignorance of the civil society on the importance of registering births of children.
"NPOPC, in collaboration with UNICEF within 2018 and 2019 Child Protection Programme, is set to improve birth registration coverage of these maginalised populations.
"This is especially children in hard to reach areas, very rural communities and urban slums including outreach to children born outside the hospitals," Hundeyin said.

Load more