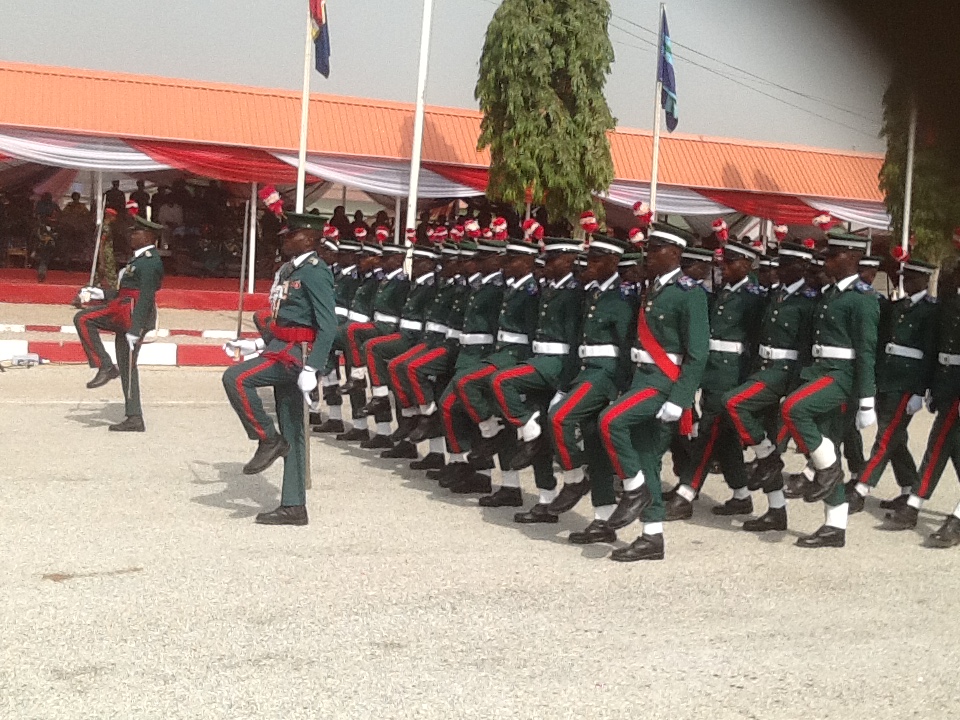 The 82 Division of the Nigerian Army in Enugu State says it has established human rights desks in all its formations to address alleged rights abuses.
The General Officer Commanding (GOC) 82 Division Nigerian Army, Maj.-Gen. Emmanuel Kabuk disclosed this on Thursday in Enugu during a courtesy call on him by the Nigeria Union of Journalists (NUJ), Enugu State Council.
Kabuk said that the army had come of age in terms of respect for human rights, adding that accusations of rights violation against them were misplaced.
"Our men have always discharged their duties in the most professional way in line with the Nigerian Constitution and rules of engagement.
"However, alleged human rights violations against our men are being addressed with the establishment of human rights desk in our formations," he said.
The GOC said the division would in November start its Operation Python Dance across the South East and South-South zones as part of efforts for peaceful and credible general elections in 2019.
Kabuk said that the exercise would majorly ensure that Nigerians celebrate the Yuletide without let or hindrance as well as build their confidence going into the election period.
He said that the exercise which would last for three months would deal decisively on criminal activities.
"We want to create a peaceful and conducive environment for the elections. Therefore, we are looking into what we need to do to ensure a free and peaceful environment," he said.
The GOC said that the exercise would be done in the most professional manner.
Kabuk said that he would continue to give the military barracks the facelift it deserved by continuing with the good works initiated by his predecessor.
He said that the media and the army had mutually beneficial relationship and called on the sustenance of same.
The GOC however, urged the media to do their job with the highest sense of responsibility and objectivity.
Kabuk promised to assist the state council of the NUJ in rehabilitating its secretariat which was in deplorable state.
Earlier, the NUJ Chairman, Mr Rex Arum said that the visit was to familiarize with the GOC who was recently transferred to the Division.
Arum said that journalists in the state had a good synergy with the army division and appealed for greater collaboration between them.
The chairman applauded the division for the roles they had continued to play at ensuring that the state and South East are safe in collaboration with other security agencies.
He requested that the division through its engineering department assist the council in rehabilitating the NUJ Press Centre which he noted was in a very deplorable state.
"Our Press Centre is grossly dilapidated. We are appealing for assistance through your engineering section to help us fix the structure," he said.
Kabuk who resumed duties in the division on Aug. 6 is the 32nd GOC in the division.

Load more