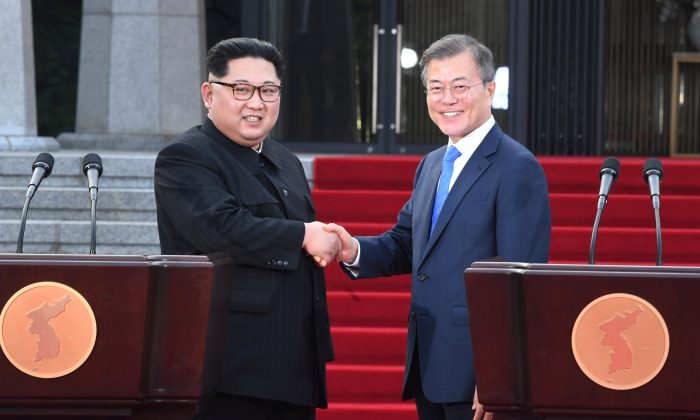 The two Koreas agreed at a meeting on Friday to send a letter to the International Olympic Committee (IOC) confirming that they want to co-host the 2032 Summer Games.
A joint statement by both North Korea and South Korea indicated this on Friday, adding that sports officials from both sides have held talks to discuss ways of expanding sports exchanges.
The statement also said they agreed to form a combined team to compete in the men's Handball World Championship in Germany next year.
South Korean President Moon Jae-in and North Korean leader Kim Jong Un agreed to pursue the joint Olympics bid at their summit in Pyongyang in September.
Athletes from North and South Korea marched under a unified peninsula flag at the opening ceremony of the Pyeongchang Winter Olympics earlier this year.
Also, the two Koreas have seen a significant thaw in tensions since then.
Indonesia and India have also expressed an interest in hosting the Summer Games in 2032.

Load more