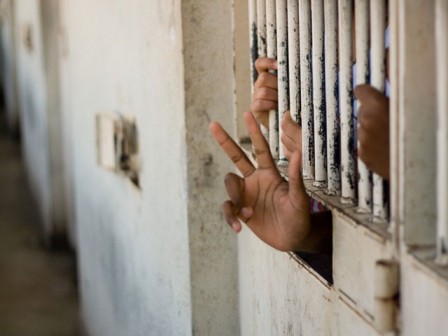 The Chairman of the Police Service Commission (PSC), Musiliu Smith said that a Joint Monitoring of the commission and the Nigeria Police Force would soon embark on periodic visits to police stations across the country.
The force had been accused of alleged human rights violation of detainees in their frailties across the country.
A statement by the commission's Head, Press and Public Relations, Mr Ikechukwu Ani, said Smith disclosed this when the National Co-ordinator of SERVICOM, Mrs. Nnenna Akajemeli visited him on Friday in Abuja.
Smith said that the management of the commission was aware of what it takes to have an efficient service delivery in the police.
He said that very soon, the commission would ensure that service delivery in the force was effective, efficient and citizen focused.
The chairman said that it was on that basis that the commission was determined to closely monitor recruitment of personnel into the force.
He assured that disciplinary matters would be speedily disposed off, adding that the commission would use its mandate fearlessly and fairly.
Earlier, Akajemeli said that the quality of governance was determined by the quality of services delivered to the citizens and the extent to which the services meet the need of their needs and expectations.
She said that since the public service was the only contact that most citizens have with government, SERVICOM was focused on improving the quality of the contact by working with MDAs to ensure effective service delivery.

Load more