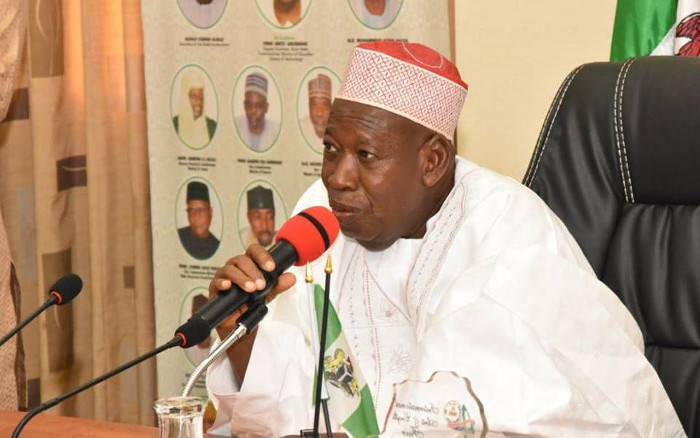 Gov. Abdullahi Ganduje of Kano state has denied collecting money as bribe from a contractor as alleged in a video clips published by an online Newspaper, Daily Nigerian.
The state Commissioner for Information, Malam Muhammed Garba, on Friday, on behalf of Gov. . Abdullahi Ganduje, appeared before the State House of Assembly investigative committee on the alleged bribery video clips.
The governor's representative was received and attended to by the members of the Committee.
The Commissioner told the committee that the governor chose to send him because of the option provided him by the committee in its letter.
In his document presented before the committee, the Governor denied collecting the bribe from the contractor as alleged by the publisher of the online Newspaper.
According to the document, the Governor says what is being alleged never happened with him and will never happen even in the near future.
The Governor in the letter called on the public to disregard the alleged threading bribery video and called on publishers to avoid publishing stories just to malign and tarnish the image of public officers.
"Such untruth publication was done to the Emir of Kano, Malam Muhammad Sanusi II and also to the former Governor, Malam Ibrahim Shekarau", Ganduje said in the document.
The Chairman of the Committee, Alhaji Baffa Danagundi commended the representative of the Governor for honouring the committee's request.
Danagundi said the committee would privately study thoroughly the content of the video on Tuesday in the presence of the representatives of both parties.

Load more