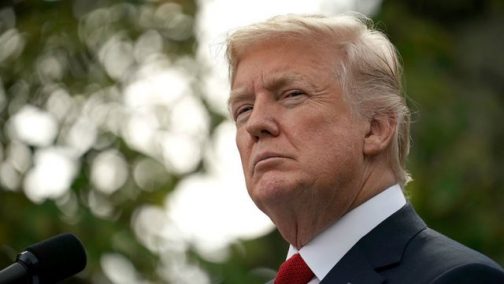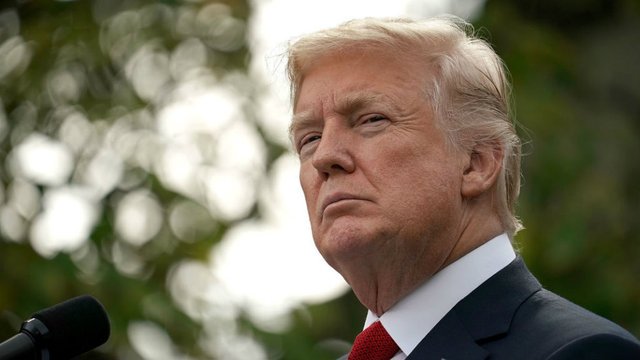 President Donald Trump said members of the U.S. military sent to the southern border to keep out thousands in a migrant caravan would "fight back" if immigrants throw stones and suggested soldiers might open fire on the group because there's "not much difference" between a rock or gun.
In an address from the White House Thursday, just days before the midterm elections, Trump announced his administration was preparing to change the country's asylum practices and took on the thousands of migrants fleeing the dangers in Central America and heading toward the U.S. in hopes of claiming asylum.
He pointed to reports of a clash between authorities and the caravan as they moved across the Guatemalan border to Mexico. Mexico authorities said migrants attacked its agents with rocks, glass bottles and fireworks when they broke through a gate on the Mexican end but were pushed back, according to the Associated Press. It's unclear whether any Mexican authorities were injured but Guatemalan officers were hurt.
Trump said the U.S. military wouldn't accept bottles or stones being thrown at them.
"They want to throw rocks at our military, our military fights back," the president told reporters. "I told them to consider it a rifle. When they throw rocks like what they did to the Mexican military and police I say consider it a rifle."
Another mass exodus of migrants, this time from El Salvador, in Tecun Uman, state of San Marcos, Guatemala was preparing to cross into Mexico from Thursday, Nov. 1, 2018. Mexican immigration officers have started allowing small groups of 50 to 200 migrants to cross the international bridge between Tecun Uman, Guatemala and Ciudad Hidalgo, to give them the chance to apply to remain in Mexico as refugees.
"Anybody throwing stones at soldiers, we will consider that as a firearm" @realDonaldTrump

CC: @AmnestyNigeria @amnesty silence is not an option. pic.twitter.com/AGQvjScyqs

— Kayode Ogundamisi (@ogundamisi) November 1, 2018
See photos of migrants heading to US: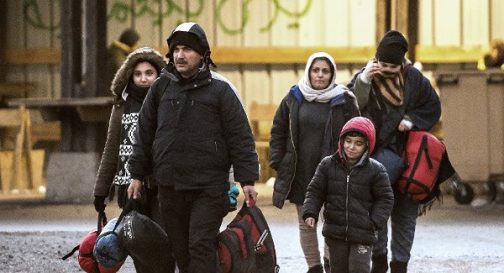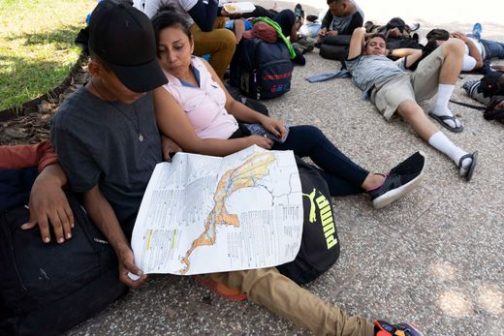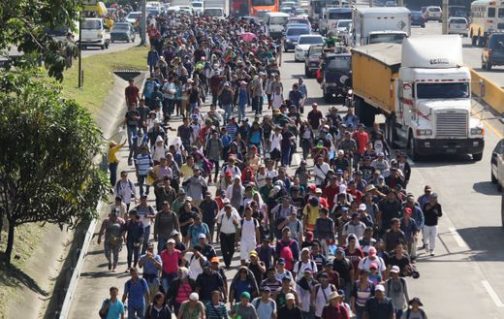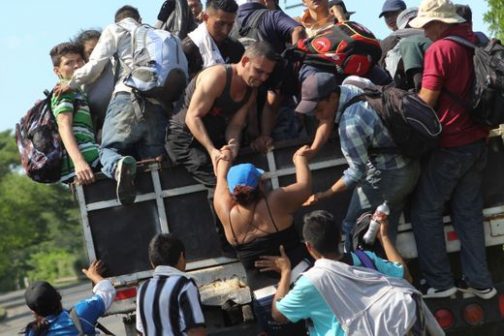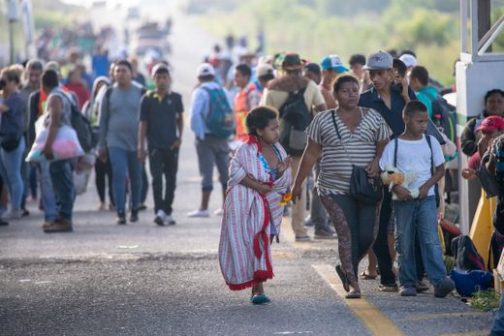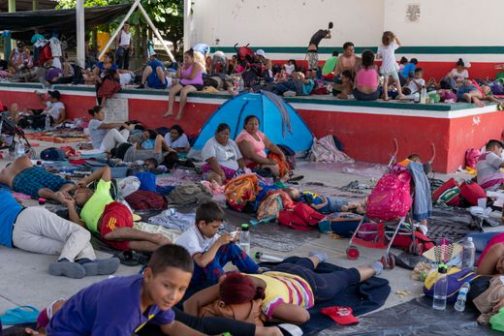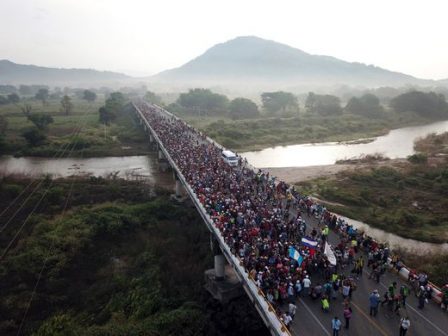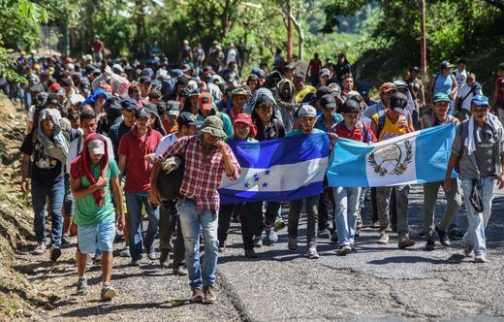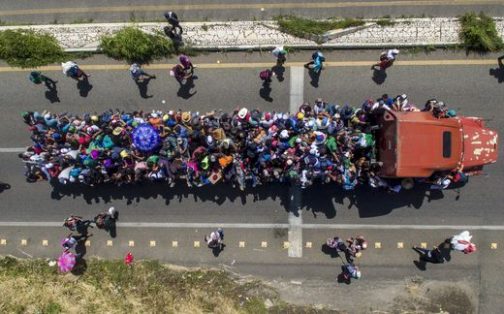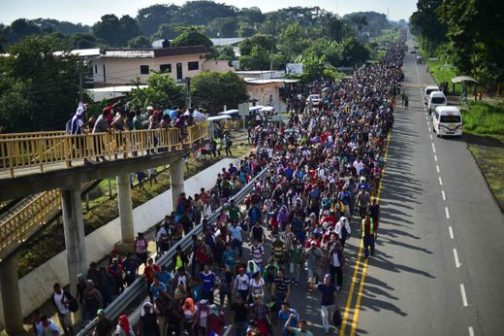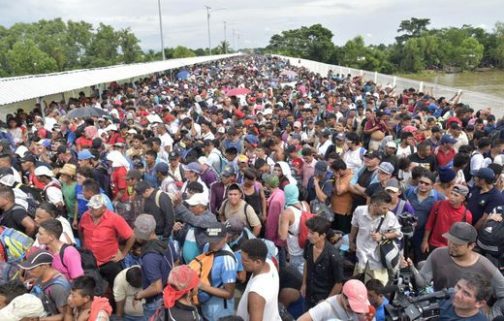 Load more