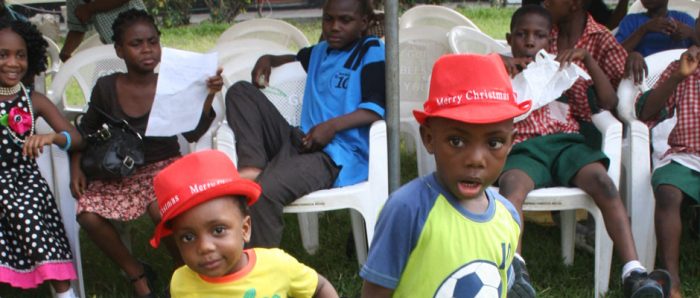 Jennifer Okundia
It is not out of place to celebrate people with special abilities in our society from time to time as they make up a huge number of our society. when a child is born and seems to be different from the rest kids, people tend to view them as incapable and not equal to other humans which is an anomaly that should be corrected.
Save Hearing Impaired Foundation (SHIF), an Non Governmental Organisation that identifies with the deaf, handicapped and vulnerable members of the society held it's annual event today November 3rd 2018 at the Oba Adelani Gbogboade hall, Ijeshatedo, Surulere, with the theme "Stop The Abuse!!! Protect The Disabled Children". The program is organised to celebrate the disabled children, to show them love, give them hope and make them see themselves as part of the society while also intimating the society about their rights and protection.
Speaking during the event, a lawyer Malachy Uguummodu urged SHIF to get adequate challenging training or skills that will attract them to the society. Ugummodu stressed that the Lagos state government should implement laws to make special abilities people get what they are entitled to instead of being side-lined, create special access ways in public places like hospitals, schools, churches e.t.c. He also admonished SHIF to shun drugs, illicit sex and be cautious of people who want to take advantage of them.
Engineer Olu G. Ajayi SHIF Founder in his welcome address mentioned some of the achievements of SHIF which has been in existence for more than 9 years:
* Assisting the deaf to start small scale businesses and seek employment in both private and public sectors
* Payment of school fees, hospital bills for the poor, widows and for the hearing children of the deaf parents and orphans as well as payment of house rent for the deaf parents.
* Sponsoring surgery for women with fibroid and during childbirth, protecting the deaf against assault and inhumane treatment by security agencies.

Load more