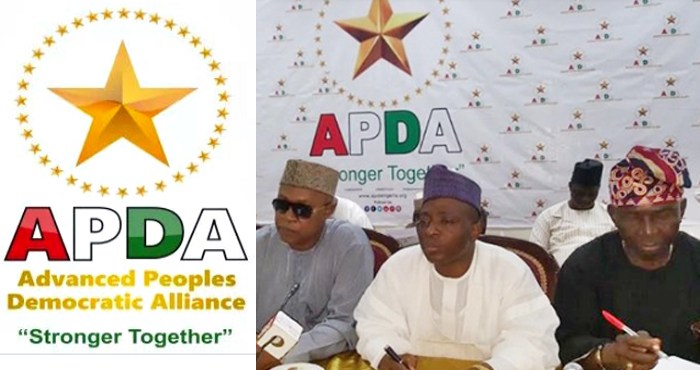 The All Peoples Democratic Alliance (APDA) has called on the Federal Government to upscale the issue of food security to make it more meaningful to Nigerians.
Alhaji Shitu Mohammed, presidential candidate of APDA, made this known on Sunday while speaking to newsmen in Minna.
He said that this would require improvement in the nutrient value of the food for Nigerians instead of only making it available.
Shitu said that the present administration has put in place strong measures to make Nigerians feed themselves with what they grow but more is needed to sustain it.
"It is a fact that the federal government has to a large extent put to practice the campaign to make Nigerians consume what they grow. And a lot of farmers and Nigerians have also benefited and were empowered by this programme.
"However, our party feels that Nigerians deserve more than just food. Apart from the raw food other ingredients must be made available to complement it. This is an all encompassing issue.
"The government need to give priority to other aspects like in the areas of tomatoes, onions, fish, pepper among others. These things may sound trivial to elite, but these are things that affect the common Nigerian.
"As a national democratic party, APDA urge all parties to ensure that the small and big issues affecting every Nigerian are looked at holistically towards giving citizens a new lease of life," he said.
Mohammed said that making this food issue a priority would further open new horizon of economic diversification as well as a new export opportunity for the ordinary Nigerians.
He added that a new thread of thought was necessary to get Nigerian out of the wood of economic challenges in spite of its vast resources.
"Nigeria has been identified as the giant of Africa. To maintain this we need to open new ideas for the continent. Agriculture is a sure bet to do this with our vast land mass.
"It will be an advantage for the Federal Government to take a more serious decision on the issue of importation of food items that we produce locally.
"It will be wise to place complete ban on the importation of items such as rice, tomato of all types, chicken, maize, groundnut, wheat. We can sustain this for three years at first instance.
"When we do this other African countries will copy our style and achieve the revolution of food sufficiency for the whole of the African peoples," Mohammed said.
He added that micro ideas rather than big ones would take the country out of its doldrums of copying foreign policies to policies that are Nigerian and for Nigerians.

Load more