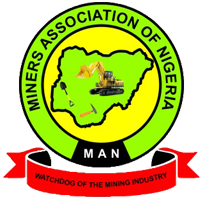 The Chairman, Miners Association of Nigeria, Kaduna State branch, Alhaji Lawal Mayere, on Sunday urged the Federal Government to formulate a policy that would allow the use of vigilantes for security in mining sites in the country.
Mayere made the call in Abuja.
At least 10 local miners were allegedly killed and several others injured by suspected armed bandits in Janruwa community of Birnin Gwari council area of Kaduna State in April.
Mayere said it had become desirable for the government to formulate a policy that would allow the use of vigilantes at all mining sites due to incessant attack and killing of miners.
He said miners in Kaduna had suspended mining operations due to rampant kidnapping and bandit attacks on the field.
"Miners operating in Kaduna have stopped operations due to insecurity at our mining sites and this is affecting our livelihood.
"I believe that the involvement of vigilantes will help in curbing insecurity at all mining sites, the locals are already familiar with the terrain of their areas, how the perpetuators operate and the local charms they are using.
The chairman said the use of the Civilian Joint Task Force(JTF) had contributed to the degrading and decimation of the Boko Haram terrorists in the North-East.
"This can be replicated at all mining sites across the country," he said.

Load more